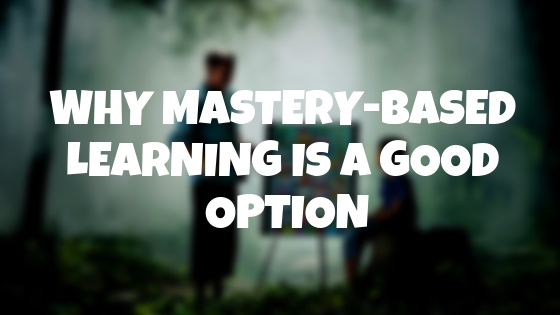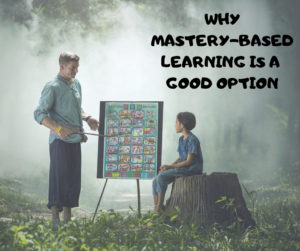 Last year, only 61 percent of students who took the ACT high school English achievement test were deemed college-ready. In math, it was even worse — only 41 percent. Without doubt, we teachers recognize this as a problem but what do we do about it? An option several school districts I converse with are trying is called "mastery-based learning" — MBL. When I read this article about it, I got pretty excited. This could be a solution, if not for all students, at least for those who don't excel under traditional teaching.
What is MBL
Also known as "competency-based learning" or "proficiency-based learning", mastery-based learning is described by The Glossary of Education Reform as:
"a system "of instruction, assessment, grading, and academic reporting … based on students demonstrating that they have learned the knowledge and skills they are expected to learn as they progress through their education." 
Learning is personalized, based on school standards. Students who don't understand a topic and don't do well on the summative assessment for that subject, aren't automatically moved on because time allotted for that topic ran out. Instead, they are given additional support and then retested until they have the skills to move on to the next stage.