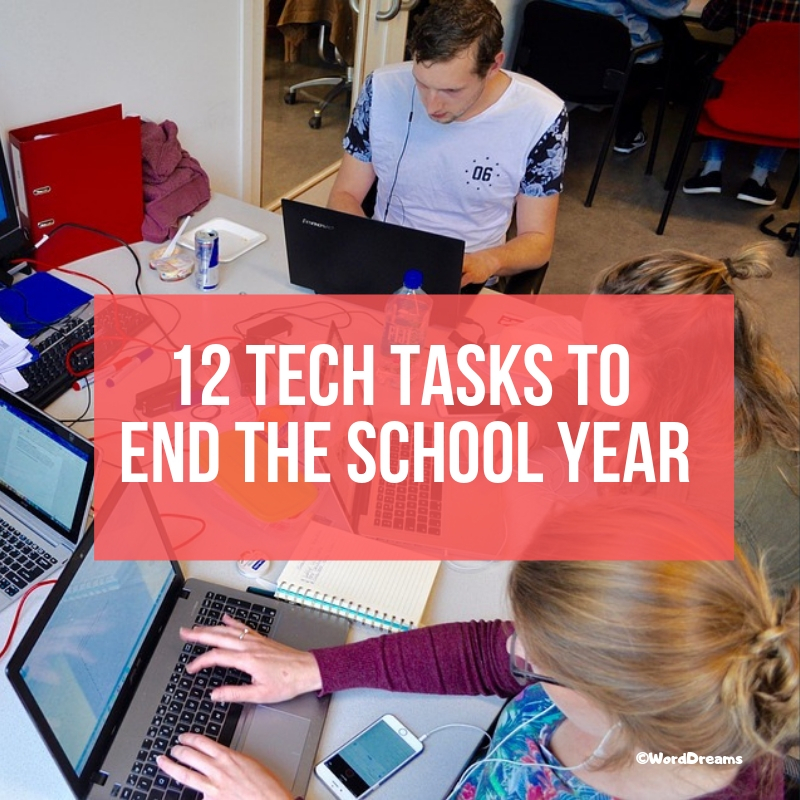 I posted this a few years ago, skipped the topic with all the craziness of the pandemic, and am updating it this year in articles about how to wrap up your school year.:


Wrapping up your school technology for the summer is as complicated as setting it up in September. There are endless backups, shares, cleanings, changed settings, and vacation messages that — if not done right — can mean big problems when you return from summer vacation. If you have a school device, a lot of the shutdown steps will be done by the IT folks as they backup, clean, reformat, and maybe re-image your device. If you have a personal device assigned by the school but yours to take home, the steps may be more numerous but really, not more complicated.
Here's a list. Skip those that don't apply to you and complete the rest. I won't take time in this article (I'm over 800 words right now) for a how-to on each activity so if you don't know how to complete one, check with your IT folks or Google it:
Make sure your firewall and antivirus programs are working.
Many computers come with a built-in one to keep viruses and malware out that slow your computer. Sometimes, they seem to turn off by themselves (I have no idea why). Check to be sure yours is active. If you have a Chromebook or an iPad, don't even worry about this.
Clean out your documents.
Sort through the documents you collected this year and get rid of those you don't need anymore. It's intimidating, like a file cabinet that hasn't been opened in months –- or years — and is covered with spider webs. If you don't do this regularly, the computer must finger through these unused files every time you search. If you hate throwing anything away, create an 'Old' folder, toss them all in it, and save that to a flash drive or in the cloud.