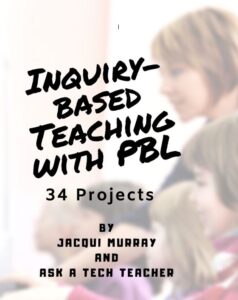 Ask a Tech Teacher has a new book out, Inquiry-based Teaching with PBL: 34 Lesson Plans. Inquiry-based teaching requires a mindset that makes curiosity a cornerstone of learning with lessons that value it. This book includes 34 lesson plans as well as discussion on inquiry-based teaching strategies:
The Inquiry-based Teacher
The Inquiry-based Classroom
The Socratic Method
Project-based Learning (PBL)
Each lesson includes an overview, steps, core collaborations, time required, ISTE standards, troubleshooting, and web-based tools to support learning.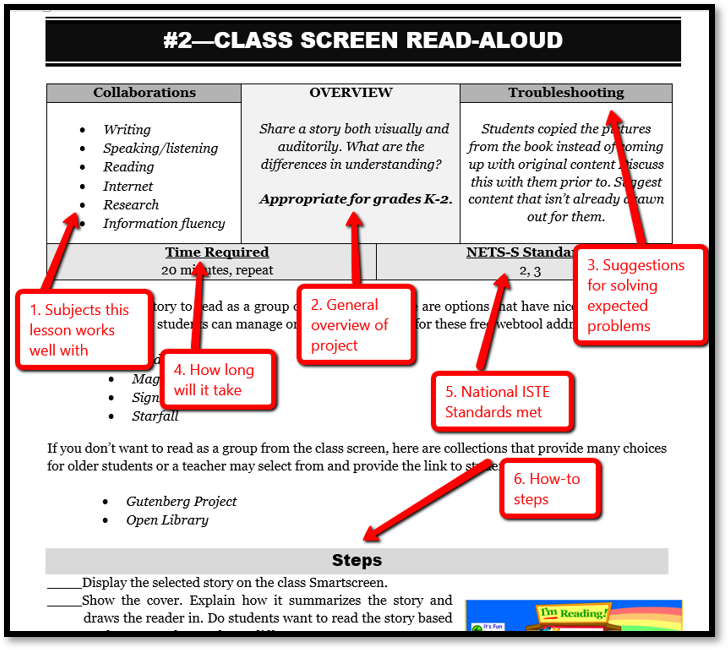 Projects include Talking Pictures, Shape Stroll, Picture the Details, Brainstorming, Life Cycle Reports, Digital Citizenship, Venn Diagrams, Landforms, Cyberbullying, Tessellations, Twitter in Education, and more. Popular webtools used are:
Animoto
Big Huge Labs
Digital Portfolios
Google Earth
Glogster
IPads
Discovery's Puzzlemakers
Scratch
Tessellations
Timelines
Venn Diagrams
Digital Citizenship
Formulas in Excel
Keyboarding
QR Codes
Twitter
Here are a few screenshots from the book:
This slideshow requires JavaScript.
If you feel your classes aren't going as well as they could and you're looking for a way to shake up students, learning–even yourself, check out this preview and then decide if this is the right book for you.
Inquiry-based Teaching 34 projects preview
Available at:
Teachers Pay Teachers (digital)
Publisher (print and digital)
#inquiry #pbl
More in inquiry-based teaching:
Why is PBL So Popular in Schools?
How do I teach Inquiry and Research in Middle School
11 Ways to Make an Inquiry based Classroom
---
Jacqui Murray has been teaching K-18 technology for 30 years. She is the editor/author of over a hundred tech ed resources including a K-12 technology curriculum, K-8 keyboard curriculum, K-8 Digital Citizenship curriculum. She is an adjunct professor in tech ed, Master Teacher, webmaster for four blogs, an Amazon Vine Voice, CSTA presentation reviewer, freelance journalist on tech ed topics, contributor to NEA Today, and author of the tech thrillers, To Hunt a Sub and Twenty-four Days. You can find her resources at Structured Learning.