I read an interesting article in the Wall Street Journal discussing the dramatic decline in men applying for and graduating from two and four-year colleges. Here's the introductory piece of the discussion:
Men are abandoning higher education in such numbers that they now trail female college students by record levels.
At the close of the 2020-21 academic year, women made up 59.5% of college students, an all-time high, and men 40.5%, according to enrollment data from the National Student Clearinghouse, a nonprofit research group. U.S. colleges and universities had 1.5 million fewer students compared with five years ago, and men accounted for 71% of the decline.
This education gap, which holds at both two- and four-year colleges, has been slowly widening for 40 years. The divergence increases at graduation: After six years of college, 65% of women in the U.S. who started a four-year university in 2012 received diplomas by 2018 compared with 59% of men during the same period, according to the U.S. Department of Education.
While the reasons for the decline are varied and complicated, the solutions mind-numbing, if your high school students are looking for alternatives to traditional four-year college and University environment, run through this simple matrix to see which you're better suited for: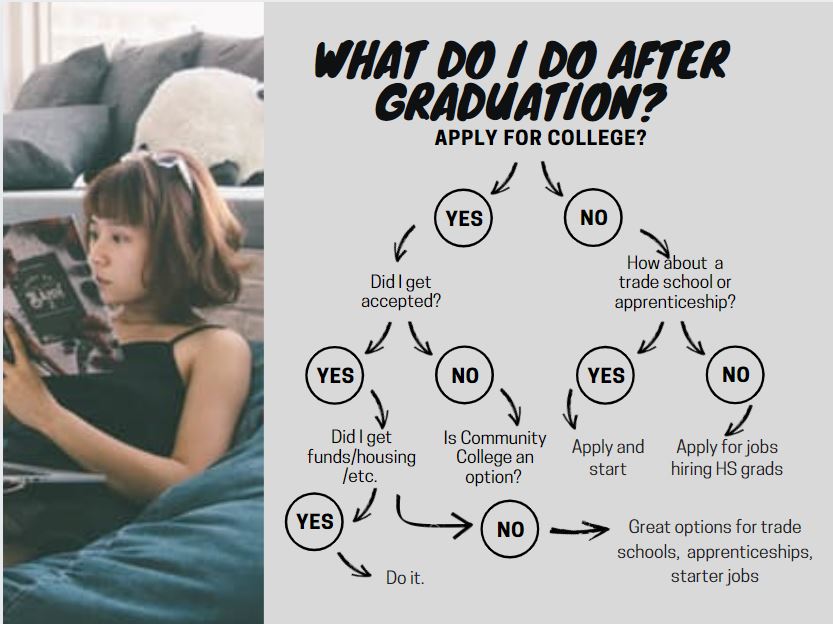 Then, check out these articles discussing how to prepare for the choice best for you:
College or Career? Check out These
MS Career Planning: Moving in the Right Direction
Clutch Prep: When You Need Help With a Class
What to do when Johnny wants career, not college?
Whether you pick college or career, students need to prepare a resume. Here are resources to create one that's professional and thorough:
---
Jacqui Murray has been teaching K-18 technology for 30 years. She is the editor/author of over a hundred tech ed resources including a K-12 technology curriculum, K-8 keyboard curriculum, K-8 Digital Citizenship curriculum. She is an adjunct professor in tech ed, Master Teacher, webmaster for four blogs, an Amazon Vine Voice, CSTA presentation reviewer, freelance journalist on tech ed topics, and author of the tech thrillers, To Hunt a Sub and Twenty-four Days. You can find her resources at Structured Learning.