I really like the recent trend away from presenting college as the goal for all graduating seniors, opening that up to include a wide variety of careers. Our job as educators is to encourage students in whatever their choice of post-school employment is, be it more education, a technical school, or a job. If we try to force students into a future not of their own choice, they disengage from learning. Ask a Tech Teacher contributor, Bryce Welker, has some ideas on that I think you'll find interesting: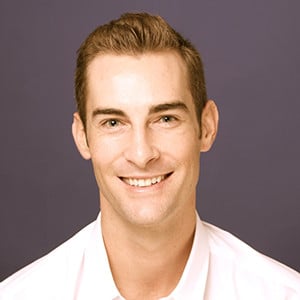 As an educator, you want to help your students excel now and in the future. This means you have to do everything possible to prepare them for their careers.
One way school districts are ensuring this is by introducing career topics and studies to middle school students. According to the Association for Career and Technical Education, middle school is the time when students are the most likely to become disengaged from learning.
This is in part due to them going through puberty, trying to form their own personal identity, and overcoming other challenges that come with navigating new environments. So this is a vital time to introduce courses that teach students about various career opportunities.
Let's take a look at how educators around the country are helping middle school students plan and direct their future careers.
North Carolina: Getting Kids College Ready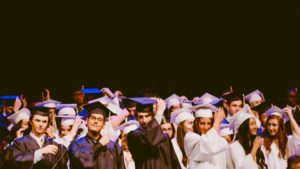 In Chatham County, North Carolina, teachers aren't waiting until high school to get students pondering their future careers. Instead, they introduced the College Ready and Career Ready program, which is aimed at middle school students.
What makes this time ideal is that it enables students to think ahead and take the proper steps now. For instance, if a middle school child is able to identify a core subject they're interested in – let's say math – then they can focus on taking advanced courses in that subject.
If this student has an interest in becoming an accountant, then they could enroll in advanced math courses that will help them reach their goal. It would also help them to learn more about the requirements for becoming a CPA.
Other STEM courses require advanced courses so it's best to identify interest in these fields as early as possible.
With programs like the College Ready and Career Ready Program, teachers are directing students to achieve higher so they can do well in their high school courses. And potentially enroll in advanced classes for college credits.
Using Technology for Career Planning
Technology is making learning easier for both students and educators. It's the same when it comes to career planning.
One way students are able to explore career options is through introductory Career and Technical Education (CTE) courses. These help students find careers they may be interested in and then enable them to develop employability skills for those areas.
This can be done in year-long classes that consist of 16 career clusters. Or it can be throughout a semester, covering a broader career area. These courses can be made available online so students have the flexibility to continue their studies at home.
Personalized Education and Career Plans
Besides using technology to educate students on specific career paths, it can be used to personalize their education. Parents, guidance counselors, and teachers can work together to create specific career plans for each student.
Schools can use technology to develop personalized courses for each individual student based on their strengths and interests. These can then be scaled according to the child's development.
It may turn out that the student would be more suitable for a different career path based on their changing interests and skill-sets.
It's essential for educators to keep the students' options open as they grow older. By introducing this system to middle school students, it will give them time to change course early on so they're more confident in their career options by the time they get to high school and college.
It's also found that the achievement of 8th graders is something educators and administrators should monitor since this can be an early indicator of their readiness to for college and a career by the time they graduate.
Let's delve into this a little more.
ACT Early Predictive Models for College Readiness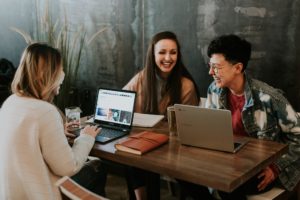 ACT created a predictive model to determine the college readiness of students based on their performance on the ACT test. There are six factors found to influence this, which includes:
Background characteristics, such as race and gender
Eight-grade achievement in ACT EXPLORE test scores
Standard high school coursework
Advanced/honors high school coursework
High school GPA
Student testing behaviors
Based on these results, it was found that students can take certain steps in high school to improve their college readiness, such as:
Maintaining a B average in relevant high school courses
Earning higher grades in relevant standard high school courses
Taking a core curriculum (math and science only)
Increasing EXPLORE scores by two points in all subject areas in 8th grade
Taking additional standard courses (math and science only)
Meetings EXPLORE college readiness benchmarks in all four subject areas in 8th grade
Taking advanced honors courses in relevant subjects
Now, this isn't to say that high school level enhancements won't benefit students. However, it's believed that increasing 8th graders achievements hold the greatest impact on career and college readiness.
How Technology Helps Educators Overcome Academic Barriers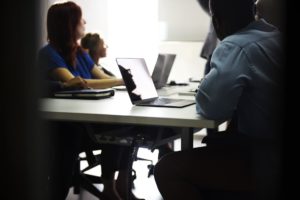 While middle school career exploration has proven benefits for students, not all schools are implementing these methods due to various barriers.
For instance, today's school struggle with focusing on career development because of the pressure to raise test scores. Because of this, many middle schools are shortening electives and guidance activities, such as career exploration.
Then there's a lack of guidance counselors, which further limits career exploration efforts in middle school. The restrictive financial challenges middle schools face doesn't help either.
A lot of schools lack the funding to pay for technology and other resources to aid in this endeavor.
Yet, to overcome these barriers educators and administrators are developing flexible ways to implement career exploration in middle school. One way is through the use of CTE courses and scalable technology for career and academic planning.
Giving Your Students Access to a Brighter Future
Educators are limited by the resources they have access to. However, with the right strategies and tools, schools are able to overcome these limits to deliver the education their students need to succeed.
As we can see, technology plays a major role in how teachers can introduce career exploration and planning even with budget restrictions.
Hopefully, you will find this information helpful so you do what's needed to enhance the futures of your middle school students!
Author bio
Bryce Welker, a CPA consultant who passed his CPA exams on the first try and devoted his life to helping students to achieve the same. Founder and CEO at CPA Exam Guy. 
More on career prep
Top 10 Study Group Forums and Websites for High School Student
How to Interest the Next Generation of Great Minds to Work in STEM Fields
---
Jacqui Murray has been teaching K-18 technology for 30 years. She is the editor/author of over a hundred tech ed resources including a K-12 technology curriculum, K-8 keyboard curriculum, K-8 Digital Citizenship curriculum. She is an adjunct professor in tech ed, Master Teacher, webmaster for four blogs, an Amazon Vine Voice, CSTA presentation reviewer, freelance journalist on tech ed topics, contributor to NEA Today, and author of the tech thrillers, To Hunt a Sub and Twenty-four Days. You can find her resources at Structured Learning.