K-8 Keyboard Curriculum: The Essential Guide to Teaching Keyboarding in 45 Minutes a Week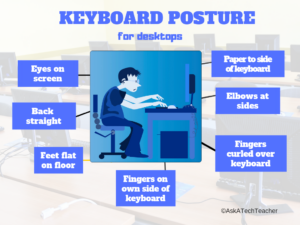 You may think it impossible to find an effective keyboarding curriculum for the skimpy forty-five minutes a week you can devote to keyboarding. You teach what you can, but it always seems to be the same lessons—hands on home row, good posture, eyes on the copy. You wonder if it's making a difference, or if it matters.
Yes, it does and there is a way. It requires a plan, faithfully executed, with your eye relentlessly on the goal, but if you commit, it works. In this book, The Essential Guide to Teaching Keyboarding in 45 Minutes a Week: a K-8 Curriculum, I'll share a unique keyboarding curriculum for K-8 that I've seen work on thousands of students. The book includes:
A summary of the literature
Answers to the most-asked questions like 'Can youngers learn to keyboard—and should they?'
The importance of the teacher to early keyboarders
The K-8 curriculum includes a lot more variety than keyboard exercises on installed software. Here's a rundown of the pieces used:
Keyboarding software (yes, you do need repetition)
Online keyboarding websites
Age-appropriate use of hand covers
Quarterly speed/accuracy quizzes
Quarterly blank keyboarding quizzes
Monthly homework
Wall charts to support learning and display evidence of success
Grading based on student improvement, not conformity to class norms
You'll learn practical strategies on how to blend these pieces, each added at the right time, to teach the keyboarding skills required for today's classroom.
Each lesson includes:
Overview
Objectives and steps
Best Practices
Extensions
Trouble-shooting
Where to get lesson help
When will it be shipped?
Digital: within 24 hours
Print: 7-9 days
Need more information? Click here.
---
---
Jacqui Murray has been teaching K-18 technology for 30 years. She is the editor/author of over a hundred tech ed resources including a K-12 technology curriculum, K-8 keyboard curriculum, K-8 Digital Citizenship curriculum. She is an adjunct professor in tech ed, Master Teacher, webmaster for four blogs, an Amazon Vine Voice, CSTA presentation reviewer, freelance journalist on tech ed topics, contributor to NEA Today, and author of the tech thrillers, To Hunt a Sub and Twenty-four Days. You can find her resources at Structured Learning.