Keyboarding
Ask a Tech Teacher contributor, James Lovelock, has been thinking about the nexus of student engagement, online games, and learning. Here are his thoughts: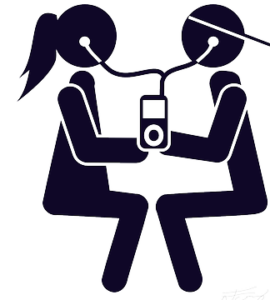 Student engagement has long been a point of conversation for educators, the concept that students must have an active interest in order to get the best benefit from instruction is hardly a new thought.  Having said that, the ways in which that engagement is best achieved is a source of dispute, particularly depending on which philosophy on learning is held.  Competition is definitely one of the more disputed forms.
Usually criticism of the idea of competition as a tool is that where some people win, other people must lose and that can serve to disengage them from learning.  This sort of criticism is particular of classrooms where a couple of students may be seen to be dominant in certain areas and every other student conceivably looks at them and thinks inwardly "what is the point?" and proceeds to tap out, achieving the opposite of the intended engagement.  To be fair, when competition is implemented without consideration to purpose or outcome for an entire class, this can happen.
Having said that, competition when used in a considered manner can be a highly effective tool for engagement in learning.  A common example is that of a spelling test where rather than students competing individually they compete in groups, mixing together students who are stronger and weaker in the challenge so that those who would otherwise disengage are able to participate.