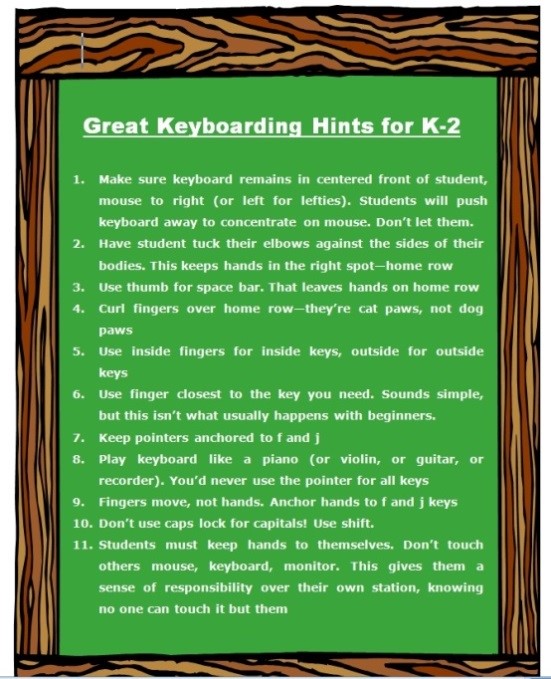 These came directly from the classroom. I tested them on 400 students for a year.
Hands down, these are the most common mistakes students make that prevent them from excelling at keyboarding. Besides good tips, you might find this a different ways of saying things, for those multi-disciplinary students: (more…)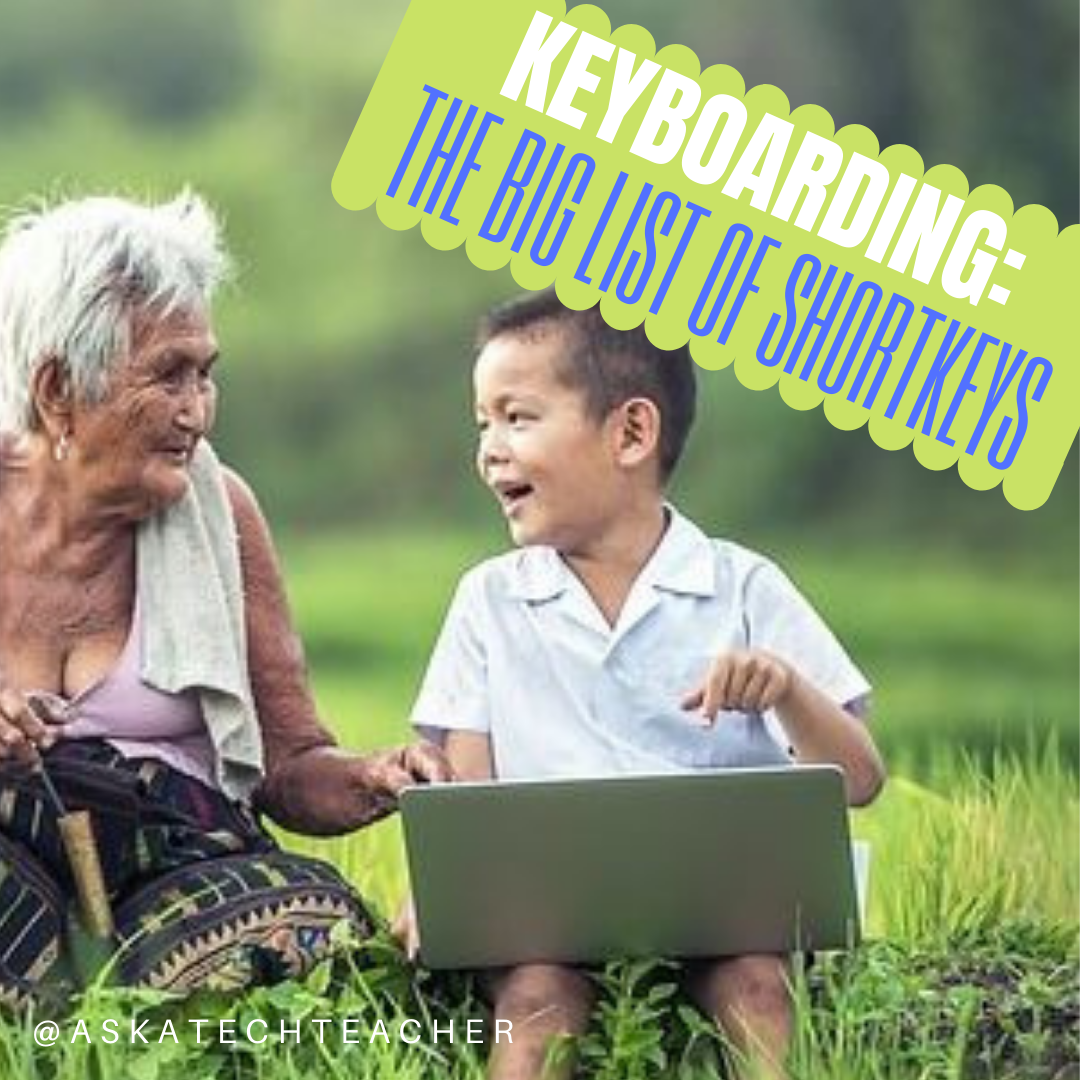 When your child is learning to keyboard, they need 10-15 minutes two to three times a week. Even for kindergartners. Choose a fun software program–whichever will keep their attention when they're young. I use Type to Learn Jr. in my school until half-way through first grade, but there are other good ones. For the older children, I use Type to Learn. I have great results with it. Students are challenged, intrigued, motivated by the prizes and the levels.
Another option is online typing sites. Typingweb is good. It's a graduated program that keeps track of your progress. If you're picking an online program as an alternative to software, it's important to log in so the software remembers what your child has accomplished.
If you're going to use online sites as part of an overall typing practice curriculum, here are some other good sites to try: (more…)