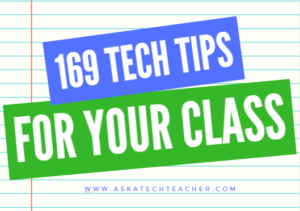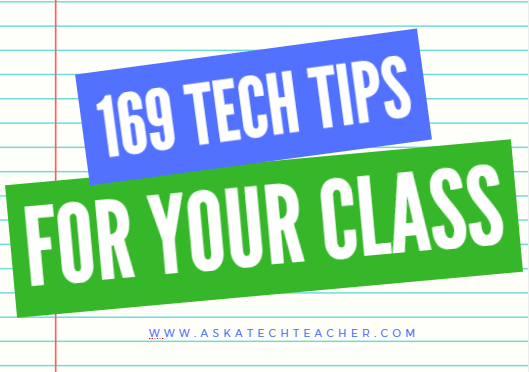 In these 169 tech-centric situations, you get an overview of pedagogy—the tech topics most important to your teaching—as well as practical strategies to address most classroom tech situations, how to scaffold these to learning, and where they provide the subtext to daily tech-infused education.
Today's tip: #112–How to Open 2 Gmail Accounts at Once
Category: Email
Sub-category: Google Apps, Classroom management
Q: I have a home Gmail account and a school one. How do I open both at once so I can keep track of what my kids/home business/etc. is doing while at my teaching job?
A: I got this quick answer from efriend and tech guru Chris Hoffman: Open each account in a separate browser.  It has to do with each browser keeping its own cookie.
Stepping back a moment, here's why you might need this:
you have a Gmail account for school stuff and a home Gmail account for personal stuff
you have a home business that you want to keep tabs on during your lunch hour
you have several Gmail personas (for example,

[email protected]

isn't my home or school email account)
Until I found Chris' solution, I thought I had a clever method of accomplishing this (see inset):
Click your Gmail account picture (upper right). A dialogue box opens telling you about your current account–the one you are monitoring email in at the moment.
At the bottom left is a button that says, 'Add account'. Add a link to any other Gmail account you have so you can click between them without having to log in/out.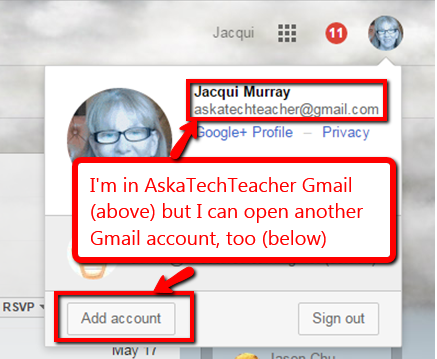 My approach works most of the time, but will unexpectedly and occasionally close the accounts without warning. I like Chris' better.
Sign up for a new tip each week or buy the entire 169 Real-world Ways to Put Tech into Your Classroom.
---
Jacqui Murray has been teaching K-18 technology for 30 years. She is the editor/author of over a hundred tech ed resources including a K-12 technology curriculum, K-8 keyboard curriculum, K-8 Digital Citizenship curriculum. She is an adjunct professor in tech ed, Master Teacher, webmaster for four blogs, an Amazon Vine Voice, CSTA presentation reviewer, freelance journalist on tech ed topics, contributor to NEA Today, and author of the tech thrillers, To Hunt a Sub and Twenty-four Days. You can find her resources at Structured Learning.