Tagged With:
email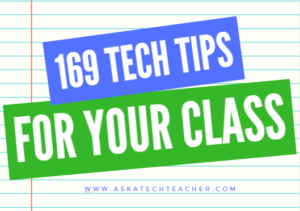 In these 169 tech-centric situations, you get an overview of pedagogy—the tech topics most important to your teaching—as well as practical strategies to address most classroom tech situations, how to scaffold these to learning, and where they provide the subtext to daily tech-infused education.
Today's tip: #83–Find Outlook Follow-up Folder
Category: Email
Sub-category: Problem-solving
Q: I had to reformat my computer and lost the 'For Follow Up' folder in Outlook. How do I bring this back?
A: This isn't important until it happens to you. To re-create it, choose File>New>Search Folder or use the shortkey Ctrl+Shift+P. Highlight 'Mail flagged for follow up' and click OK.
A note:  Search folders are collected at the bottom of the folder list.