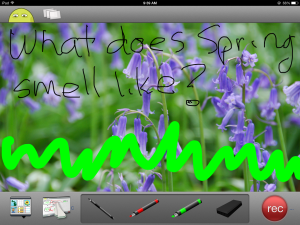 For years, TechSmith's ScreenChomp app has been my go-to resource for whiteboard drawings, screencasts, and for an uncluttered online art platform for students using iPads. ScreenChomp did a masterful job of making everything needed for each of these activities intuitive even for young users.   For older students, ScreenChomp made it easy to provide personalized feedback by writing or recording comments directly onto their digital work and then sharing it back to them.
There are more uses, but none of them matter right now because ScreenChomp has been retired. According to TechSmith, it no longer fits their larger business goals. I'm not here to judge those; what matters for teachers is that we must now fill the hole left by the loss of ScreenChomp. Like Kerpoof, thousands of educators are scrambling to replace a fundamental tool that was to be an integral part of their 2016-17 lesson plans.
Let me help you with that. Here are options for the most common four activities (art, picture annotation, screencast, and whiteboard) you probably used ScreenChomp for. Since it was an iPad app, I've limited the replacement options to that platform:
Art
Create a drawing by fingerpainting, adding stamps, and inserting text. You can even connect with a friend to draw together over the Internet. Price: Free
Draw from scratch or annotate an image pushed out by the teacher (such as a template for Parts of the Human Body) using text tools, stickers, photos, or voice. The education account includes a teacher dashboard (there are some differences between teacher log-in on the app and the website), ability to grade assignments, and more. Students can share with teacher, parent, the class, or a cloud account. Price: monthly fee.
Fully featured drawing program that includes, stickers, text, images, and more. Characters can be animated and students can create a 60-second animated short story that includes both voice-over and music. Projects can be shared in traditional methods; videos can be shared directly to YouTube. Price $39.99 at the time of this article.
An online publishing and creativity platform that lets students share what they know through writing,  voice, and art. Works both online and as an iPad app.  Students can paint pictures, add text, add clip art, record voice-overs, take pictures, import files, and more. Projects can be shared through the cloud or exported as ePubs.  Price: free with online subscription.
Picture annotation
Students take (or select) a photo, and then add a voice-over or audio to share their ideas. Annotate images can be shared out with friends in a variety of ways. Price: Free
Add conversation bubbles, stamps, or text to a photo and share with classmates. Great for class field trips to send to parents. Simple for even youngers. Price: Free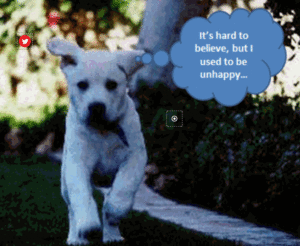 Arrange a series of images as a digital story, and then add a voice-over to tell the story.  Save the story as a movie that can be shared with classmates via YouTube, a cloud account, email, or more. Price: Nominal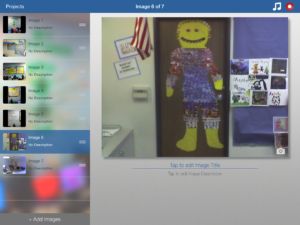 Create a customized photo album of class activities or field trips using photos, text, and audio. Fee: Nominal.
Using an image as a background, attach almost any kind of media (audio, recordings, videos, documents, links, maps, and more) that can be clicked to activated. It's intuitive and cross-platform. Limited edition is free; otherwise, monthly fee.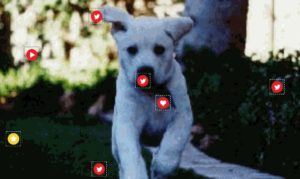 Using a customized photo or image for a background, customize a "gami" avatar that says whatever you program it to. Save it to your camera roll. Share on social media or via email. Basic version is free; education edition has a fee.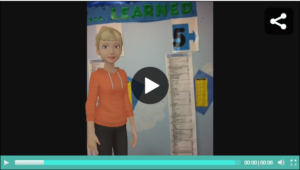 Annotates, explains and presents an image or picture easily and quickly by adding webpages, files, images, videos… nearly anything! Then record and share across the web.  Viewers can interact with the data you've linked. Fee: free
Screencast
Doceri — also a whiteboard
Interactive whiteboard and screencast recorder. Create hand-drawn lessons based on what's happening on your screen and share them as still images, PDFs or audio/video screencasts. Great for annotating PDFs. Basic version free; education edition has a fee.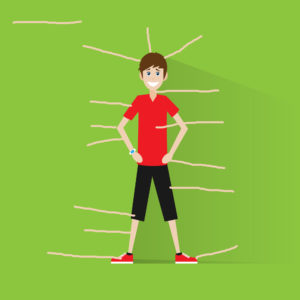 Educreations – -also a whiteboard
A personal recordable whiteboard that captures both the user's voice and digital handwriting to create video lessons and other screencasts. Markup a whiteboard or image on your iPad screen. Add voice-over or other images to explain what is happening.  When done, share with email, an Educreations link, or via social media. Basic is free; school editions have a fee.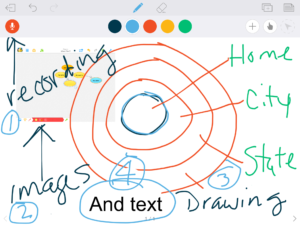 Whiteboard
In addition to basic editing features, Explain Everything allows users to crop images, insert live web pages, and add annotation effects such as arrows, laser pointers, and typed text. When done, the completed movie can be uploaded to YouTube or a cloud account, shared via social media, or emailed.  All versions require a fee.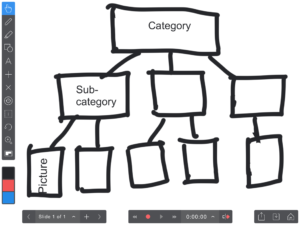 Create a screencast of your iPad screen to build lessons, show how to accomplish a skill, or build a diagram in a series of linked slides. Record a voice-over, add images, include hand-drawn explanations, and more. Share with all standard methods. Basic is free; school accounts require a fee.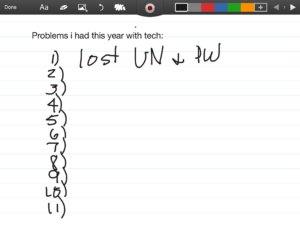 ***
The closest you'll get to ScreenChomp is any of the whiteboard or screencasting tools. They record your iPad screen, make it easy to annotate with a variety of media, and allow you to share the resulting video out to classmates or colleagues. Overall, once you force yourself to adapt to one of these new tools, you will have no problems. You might even decide you like it better.
–published first on TeachHUB
---
Jacqui Murray has been teaching K-18 technology for 30 years. She is the editor/author of over a hundred tech ed resources including a K-8 technology curriculum, K-8 keyboard curriculum, K-8 Digital Citizenship curriculum. She is an adjunct professor in tech ed, Master Teacher, webmaster for four blogs, an Amazon Vine Voice reviewer, CAEP reviewer, CSTA presentation reviewer, freelance journalist on tech ed topics, contributor to NEA Today and TeachHUB, and author of the tech thrillers, To Hunt a Sub and Twenty-four Days. You can find her resources at Structured Learning.
–updated 12-23-18