If you're a senior in HS looking to continue your tech education, we have a list of the ten best colleges that will help you perfect your skills:
10 Best Colleges in the USA to Study Computer Science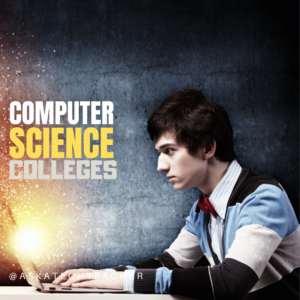 Computer Science is a desirable degree for many students as it has great prospects and is linked to innovation in technology. It is important to choose the right school for acquiring a degree. US colleges offer great education and some of them are the top choices, especially for Computer Science.
If you want to study in one of the top universities, choose one of the following colleges that are universally appraised.
1 MIT
No such list can be full without the Massachusetts Institute of Technology. It has been leading almost any top list for many years and continues offering great education.
The Computer Science department is the largest at this college and provides excellent research and study opportunities. The representatives of MIT have made an outstanding contribution to the innovations in the fields of artificial intelligence, cybernetics, and robotics. The only downside is that studying here can be quite challenging as the curriculum is dense, so many students choose to use case study writing service to get help.
But it is what comes with one of the best programs in the country and the world.
2 Stanford University
Stanford is located near the famous Silicon Valley, which is known to be the capital of all technology and computer science in the world. It offers an outstanding program for students to apply.
The Computer department was founded in 1965 and has a prominent history. One of the main attractions for students is that a lot of top world technological corporations are located right near Stanford.
It is also known for helping students with their start-ups and offering a great Business program. Many young entrepreneurs started their companies as a university project.
3 Harvard University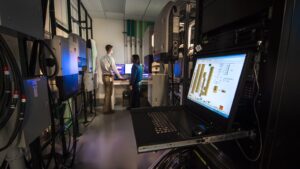 Of course, the Ivy League school would be a decent competitor to other institutions. Harvard offers an amazing program in this field of knowledge and welcomes top students every year. Of course, the tuition fee and entering requirements are high, but it is worth it.
Bill Gates and Mark Zuckerberg studied here, although they famously dropped out. The courses in this field are studied here from 1984. The institution offers strong academic knowledge and the practical appliance of it.
4 Carnegie Mellon University
It is another of the world-recognized colleges to get a CS degree. It is ranked number one for Artificial Intelligence particularly, so if you are into that, it is the place for you. The program here is innovative, practical, and designed to solve real-life issues with science.
The students are known for applying their knowledge to help the world, for example providing computer resources to power COVID-19 research. Studying here is a fascinating opportunity for bright students.
5 University of California, Berkeley
Berkeley offers the EECS program, which stands for Electrical Engineering and Computer Science. It has great research programs and works closely with industry leaders. The education here is also hugely practical and focused on innovation.
Students can acquire a BA or BS in CS here and continue education at Master's Program. They can be industry or research-oriented, so students can choose what is better for them.
6 Princeton University
This is another world-class Ivy League school that offers academically strong CS programs. Among its proud alumni are Alan Turing and John von Neumann, who made tremendous contributions to the field.
The school emphasizes strong theoretical knowledge but also gives great research opportunities for students. Here, students can excel in machine learning, programming languages, and cybersecurity, as well as networks and systems.
Princeton is hard to get in, but getting a BS or MS here can be a perfect start of a successful career in technology.
7 Georgia Institute of Technology
Georgia Tech offers Bachelor's, Master's, and Doctoral programs in CS. It is an outstanding college that has founded the School of Cybersecurity and Privacy, which has been leading among research universities.
It also has alumni that score in success lists like "40 under 40" and the like. It offers powerful research opportunities that are all about creativity and innovation. The institution also has a CS career development team that helps students to achieve their goals.
8 Cornell University
It has one of the oldest CS faculties in the country (founded in 1965) and is known for its excellent teaching. Recently the faculty has received awards for teaching, which makes it one of the best colleges to study.
The program here is extremely well-built and gives strong knowledge and practical skills. It is one of the top programs in the world as for CS. There are two campuses for this department, one in Ithaca, another in New York City. The university takes pride in its diversity.
9 University of California, UCLA
UCLA has a great program in CS as part of electrical engineering. Students can study here for undergraduate and graduate courses and get a respected degree. There are 31 research centers in the faculty and great professors.
It is also known as the first place to hold the transmission of what would be later called the internet. One of the strongest subjects here is Cryptography and Encryption. Overall, it is an excellent college that offers many possibilities for students.
10 The University of Illinois at Urbana-Champaign
The CS program of this college has been ranked as one of the top universities in the world for years, especially for graduate degrees. It is also quite famous for research, scientific publications, and contribution to the development of technology.
It is one of the leading institutions in the USA when it comes to Artificial Intelligence. The college offers fascinating opportunities when it comes to research and innovation.
In Summary
All of these 10 colleges are excellent and provide well-designed and powerful CS programs. Studying in one of them can ensure a successful career in technology and help to make an impact on the world. The focus on new ways of solving real-life problems and practical research makes them perfect places for the smartest students of the country.
More on College/Career
Why College Matters for a Successful Career in Tech
MS Career Planning: Moving in the Right Direction
---
Jacqui Murray has been teaching K-18 technology for 30 years. She is the editor/author of over a hundred tech ed resources including a K-12 technology curriculum, K-8 keyboard curriculum, K-8 Digital Citizenship curriculum. She is an adjunct professor in tech ed, Master Teacher, webmaster for four blogs, an Amazon Vine Voice, CSTA presentation reviewer, freelance journalist on tech ed topics, contributor to NEA Today, and author of the tech thrillers, To Hunt a Sub and Twenty-four Days. You can find her resources at Structured Learning.