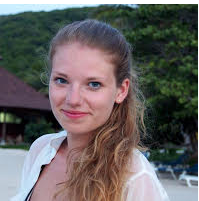 Today's guest writer is Finja Kruse, a teacher experienced in different educational tools and engaged in creative writing activities in school. You can contact her via LinkedIn. Her article today can be summed up by a line in the last paragraph:
"Technology is not your enemy…"
Educators aim to equip students with an understanding of the world, its fragility, & opportunities, by teaching them various common subjects like math, language, or science. By learning various subjects simultaneously, integration between them and relativity to the world outside of academia can sometimes get lost in translation. Luckily, this is where effective explanation comes in, and thanks to 21st-century technology there are plenty of ways to explain just about anything.
Topics like health, history, geography, music, etc. are often integrated on the web, whether lessons are on the same video hosting site, LMS system, or free online academy. So, the emerging approach of blended learning is becoming more bound by technological glue per se, and tools that provide a broad spectrum of knowledge intake or creation and allow for a wider range of application opportunities are becoming more and more popular.
Explanation meets Technology: 21st-century teaching
First thing's first: keep up with society and technology. Using books, assessments, and traditional methods of teaching are great to some extent, but you must make sure to be up to date with the information provided to your students. Make use of the Internet and have students check the news to improve their research skills. Make use of eBooks, so students don't have to carry all the resources to school. Imagine how the number of primary resources can grow in your classroom! Think of flipping the classroom and providing working areas to become a role model of 21st-century teaching.
If you are lucky, your school is on board by providing interactive whiteboards or even products created specifically for education such as those from Promethean. But even with little or no budget, there are options on the web for integrating technology and explanation. Video creation tools such as mysimpleshow allow you to become the master of making your own explanatory videos for the classroom, or even having students create their own. Regardless of the subjects, technology enables students to explore the science behind their interests.
Tips for Effective Explanation
Teaching effectively requires you to bear in mind what you want students to take from your lesson. Is it the content including every small detail in a history lesson? Or is it the skill to search for such information and understand the concept of leadership when learning about world leaders? In a technological driven environment where content is available 24/7, you have to think primarily about the skills to gain such information and its applicability.
Here are three things to keep in mind when it comes to providing an educational and effective explanation.
1) Student-Centered Teaching
This brings us right to one of the key factors when it comes to effectiveness. Stop thinking about teaching students the topic or the test and start thinking about the learners and what they can take from the lesson. Work with different methods of showing students the individual benefit of learning; for example, a chemical substance. Use the power of storytelling and real world examples and have them imagine being a chemist trying to solve a mystery through the usage of a chemical substance. Have them use a video creation tool with ready-m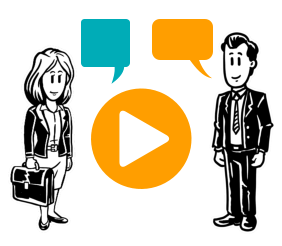 ade templates to facilitate this process and use their knowledge instantly.
2) Instructional Design
Effectiveness is closely linked to the learning environment that is created when you combine seeing, hearing, feeling, and reading opportunities, as understood by the VARK model. Amongst various other reasons, videos became more popular in education once learning styles were better understood. The increased popularity of using videos and video creating tools is responsive to a broad range of abilities and learners, as visual digital media caters to different types of learners. They allow the student to experience the content in a meaningful and retention ensuring manner by using accessible resources on the Internet.
3) Integration of Subject Areas
To show interconnections between subjects and thus interconnections in the real world, you need to facilitate the students' increased understanding between educational institutions and surrounding processes and environments. Technology is a reliable role model representing integration and the capability to transfer knowledge, and using video as a medium to explain multiple subjects is memorable for the viewer. Technology itself requires a multitude of combined knowledge to sustain and develop; such as science, math, language, coding, and social science. Make any underlying connections visible to your students and use a variety of available resources that work best for your purpose to ensure an effective and impacting explanation.
Can you see how closely linked our way of teaching and our way of living are, and how technology and explanation have an effect on both? This is what you want your students to take with them! So, make sure to re-evaluate your instruction and resources. Technology is not your enemy and should be your best friend that will not only help you teach or learn subjects such as programming or outlining historical events, but become your means for connection and effective explanation.
---
Jacqui Murray has been teaching K-18 technology for 30 years. She is the editor/author of over a hundred tech ed resources including a K-12 technology curriculum, K-8 keyboard curriculum, K-8 Digital Citizenship curriculum. She is an adjunct professor in tech ed, Master Teacher, webmaster for four blogs, an Amazon Vine Voice, CSTA presentation reviewer, freelance journalist on tech ed topics, contributor to NEA Today, and author of the tech thrillers, To Hunt a Sub and Twenty-four Days. You can find her resources at Structured Learning.