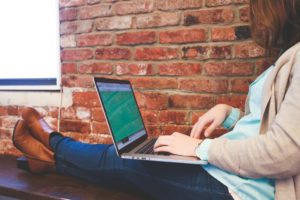 Education is changing. Again. This time, it's not about iPads and Chromebooks; it's 1:1 computing. More than 50% of teachers report they have one computer for every student (on average) and that changes for the better every year. Digital devices, be they iPads, laptops, Chromebooks, Macs, or PCs, give students access to endless amounts of web-based resources for research, inquiry, collaboration, sharing, and more. Schools are no longer reliant on years-old (or decades-old) textbooks written for the average student, whoever that is. It has become increasingly possible to personalize learning–adapt resources and assessments to student skills and needs and differentiate lessons that are pushed out to individual students or small groups (read: Shifting my Teacher Mindset with Micro-credentials).
To do that requires competencies most teacher training programs never considered. As a result, an increasing number of schools are making micro-credentials a fundamental piece in their professional development plan. 
What are Micro-credentials?
Micro-credentials are short, low-cost, focused, online classes that are self-paced and student-driven, offering competency-based recognition for skills educators want to learn to buttress their teaching.
Because they aren't long tedious seminars, expensive college classes, or comprehensive certificate courses, they were ignored by administrators in the past. Not anymore.