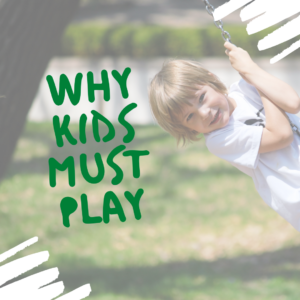 Great reminder about the importance of play from one of our Ask a Tech Teacher contributors
Outdoor education might sound like a modern fad to many. However, there are so many advantages to this that it is critical for young children. Continue reading to find out why.
Dispel the myth that learning only occurs in school
Many people, not just children, believe that learning only happens within the school building. It is something formal, something strict, and something planned. This couldn't be further from the truth. Plus, teachers aren't the only educators in a child's life; parents, siblings, grandparents, club leaders and so on all play a part.
Apply learning in different contexts
If children only learn about the value of money within a classroom, they may not be able to apply that skill to their own lives. For example, a child who has the opportunity to go to the shop and spend a dollar will understand the concept of exchanging money for an item far better than someone who only completes a worksheet based on it. The same goes for skills like measuring. Why should children only be made to measure the length of things within a classroom? In the great outdoors, people building enclosures for their animals, a new fence for their garden or setting up a campsite will all need to use the skill of measuring. Furthermore, understanding the use of technology within life outside of school is vital too. Many teachers encourage the use of an electronic device to help measure or a website to support learning.
Promotes active lifestyle
"Stop running!" School buildings are a place where you must not run or jog, unless of course, you are a teacher in a rush. Rules can be broken then. When classrooms are done badly, they create passive individuals. Learners who follow the rules, but who are not fully engaged in what they are doing. Take the pupils outdoor,s and what do they do first? They run around! There are fewer limitations imposed on them and it allows them to not only be active in terms of their engagement, but also their physical selves. Who says that a child can't successfully learn their times tables while taking part in games outdoors?
Learn through play
Learning through play is the most common method of education for young children. Play comes naturally in the great outdoors as there are fewer limitations and more opportunities. This preschool Utah outdoor space just shows what is possible. Although a classroom setup may have a role play area, for example, it also has more formal areas in which children know they will have to sit and learn. Spending time outdoors and allowing the children to create their own opportunities for learning is essential. Anna Ephgrave's Planning in the Moment approach is perfect for this.
Physical and sensory approach works for younger children
Many children rely on a physical and sensory approach to learning when they are young. The outdoors is the obvious choice for many to have this opportunity. It seems much more acceptable to encourage water and messy play outside.
Although we feel strongly that children should be actively encouraged to spend time outdoors during their early years of education, the advantages can certainly continue into later life too. It is also vital to ensure the environment itself is fit for purpose, providing prompts and apparatus to support their learning.
More on play and learning
How to Blend Learning with Play for a Kid-friendly Summer
Learning and Playing and Why Both Matter for Teachers
---
Jacqui Murray has been teaching K-18 technology for 30 years. She is the editor/author of over a hundred tech ed resources including a K-12 technology curriculum, K-8 keyboard curriculum, K-8 Digital Citizenship curriculum. She is an adjunct professor in tech ed, Master Teacher, webmaster for four blogs, an Amazon Vine Voice, CSTA presentation reviewer, freelance journalist on tech ed topics, contributor to NEA Today, and author of the tech thrillers, To Hunt a Sub and Twenty-four Days. You can find her resources at Structured Learning.