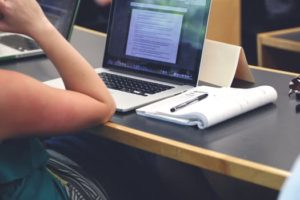 In 2015, Idaho adopted an open-enrollment policy allowing families to send students to their school of choice. Despite being a Title I District, Coeur d'Alene established itself as one of the most outstanding districts in the state. School leaders credit a multi-faceted senior writing project, new curricula, and instructional technology for bringing new students to their doors.
This is Coeur d'Alene's story–how they recognized a need to improve student writing skills and effectively addressed it: 
Tucked just north of the Spokane River, along the western side of the panhandle, lies Coeur d'Alene, Idaho. Nine out of 17 schools in the Coeur d'Alene School District (CdA) receive Title I Funding, and according to the 2016 National Education Association survey, Idaho ranks last in per-pupil spending and 47th in the nation for average teacher salary.
In 2015, Idaho passed a state-wide open enrollment law that allows parents to send children to their school of choice. This was good for families, but given the many challenges Coeur d'Alene faced daily, the policy had the potential to greatly affect matriculation throughout the district. CdA Administrators, however, felt that open enrollment could be an important driver of change while also giving parents the ability to choose the best school for their needs.
"We're not utopia, we have a lot of challenges,"
explained Mike Nelson, the Director of Curricula and Assessments in the Coeur d'Alene Public School District, "but at the same time, we knew a few key changes would be of benefit to all."
Writing Skills Must Rise to the Occasion
Back in 2000, CdA Schools were the first in the state to require a senior project, an all-encompassing assignment that included an in-depth research paper and culminated with a presentation to a community panel. Throughout the project, students learn communication, writing, and research skills translatable for college or a career. For a predominantly Title I District, the senior project became pivotal to CdA's identity, as it demonstrated that students graduating from Coeur d'Alene schools possess the skills needed to be successful beyond high school.  
After several years, however, the strength and originality of the research papers started to diminish. "Kids were just not writing in depth, and we were not seeing the growth of syntax that we wanted," Nelson shares. "It was just very basic." This issue, coupled with the challenges of open enrollment, motivated the community to invest in writing and digital literacy initiatives that would establish Coeur d'Alene as a district leader throughout all of Idaho.
From District Plans to Classroom Practices
CdA developed a multi-stage plan: first, senior project writing rubrics were revised to more accurately reflect higher writing expectations. Curriculum shifted to align with these expectations, which meant research, citation, and formal writing—skills critical for the senior project— would be taught as early as sixth grade.
"Middle school is prime time [to teach about process and citation],"
said Ginny Whiteside, a 19-year veteran educator and English teacher from Canfield Middle School. "We're talking about multiple sources; the kids have to turn from opinion writing to argumentative writing and they have to have a basis for their claims. The window is open and if they miss that in middle school, it can be a real struggle in high school to try and reign that back in."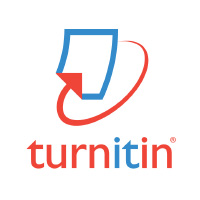 Digital literacy also needed renewed emphasis, which required new instructional technology and hardware. The administration asked the community for support and, thankfully, Coeur d'Alene residents immediately answered the call. Voters levied additional funds to purchase 1:1 Chromebooks and Turnitin software for their CdA middle and high schools. "We explained that Feedback Studio and Revision Assistant were the right digital resources to help improve student writing skills, dovetailing with the qualities students were already being taught in the classroom," Nelson said. "It's about that cognitive process of writing, reviewing, looking for impact, and continually honing those skills. The kinds of feedback we're giving to them in that area is hugely impactful."
A District of Choice Backed by Strong Community
As the 2017-18 school year began for Coeur d'Alene Public Schools, the district-wide changes were felt by students and teachers alike. With revised rubrics, enhanced curriculum and digital tools for the classroom, CdA had the support it needed to make strong writing a reality for the senior project and beyond.
"Here in Coeur d'Alene, we link learning to application. The senior project aligns with our community's expectations for strong academics and future preparedness."
Over the past three years, Coeur d'Alene has become a true district of choice for the families of Idaho. CdA Schools have seen a 2 -3% annual growth and in August, they opened their doors to over 11,000 students. "I'm a graduate of this district and a leader in this community… and there's a reason that I'm proud to wear my lanyard when I go to [the local grocery store]," says Nelson. "It's because people recognize our symbol and recognize what we stand for as a district."  
About the Author
Audrey Nelson works at Turnitin as a content manager and helps teachers share their best practices about digital literacy and education technology. She is a former educator with over ten years of experience teaching students all over the world.
---
Jacqui Murray has been teaching K-18 technology for 30 years. She is the editor/author of over a hundred tech ed resources including a K-12 technology curriculum, K-8 keyboard curriculum, K-8 Digital Citizenship curriculum. She is an adjunct professor in tech ed, Master Teacher, webmaster for four blogs, an Amazon Vine Voice, CSTA presentation reviewer, freelance journalist on tech ed topics, contributor to NEA Today, and author of the tech thrillers, To Hunt a Sub and Twenty-four Days. You can find her resources at Structured Learning.