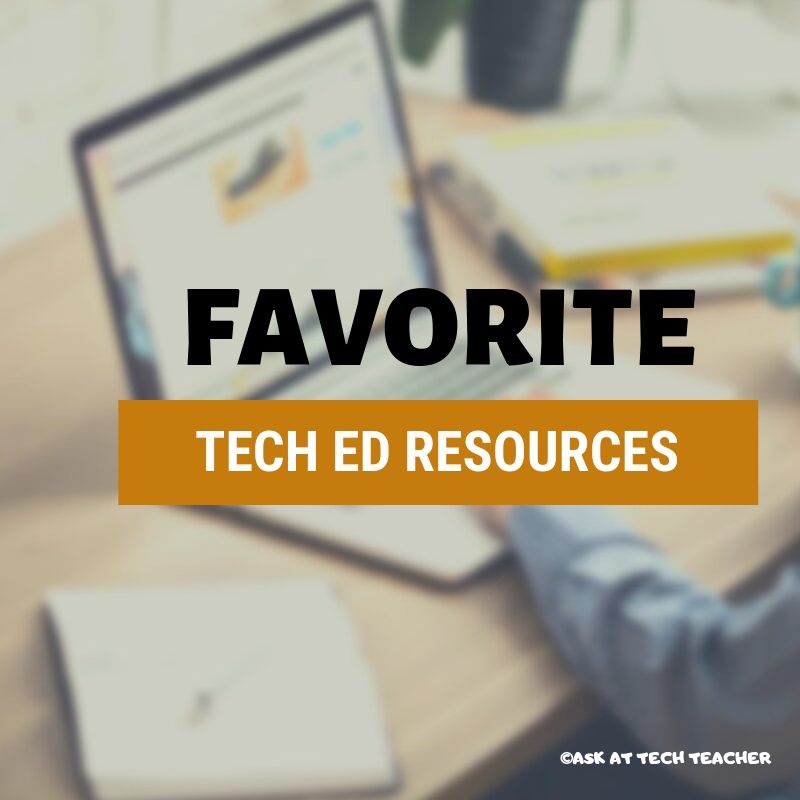 I get a lot of questions from readers about what tech ed resources I use in my classroom so I'm going to take a few days this summer to review them with you. Some are edited and/or written by members of the Ask a Tech Teacher crew. Others, by tech teachers who work with the same publisher I do. All of them, I've found, are well-suited to the task of scaling and differentiating tech skills for age groups, scaffolding learning year-to-year, taking into account the perspectives and norms of all stakeholders, with appropriate metrics to know learning is organic and granular.

Overview
The K-8 Technology Curriculum is Common Core and ISTE aligned, and outlines what technology should be taught when so students have the necessary scaffolding to use tech in the pursuit of grade level state standards and school curriculum.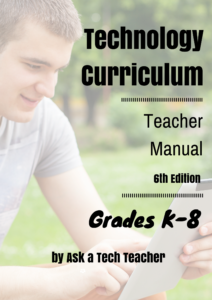 Each book is between 212 and 252 pages and includes lesson plans, assessments, domain-specific vocabulary, problem-solving tips, Big Idea, Essential Question,  options if primary tech tools not available, posters, reproducibles, samples, tips, enrichments, entry and exit tickets, and teacher preparation. Lessons build on each other, kindergarten through 5th grade. For Middle School, they are designed for the grading period time frame typical of those grade levels, with topics like programming, robotics, and community service with tech.
Most (all?) grade levels include base topics of keyboarding, digital citizenship, problem solving, digital tools for the classroom, and coding.
Included are optional student workbooks (sold separately) that allow students to be self-paced, responsible for their own learning. They include required weblinks, rubrics, exemplars, weekly lessons, full-color images, and more.
The curriculum is used worldwide by public and private schools and homeschoolers.
Who needs this
Tech teachers, tech coordinators, library media specialists, curriculum specialists
Classroom grade level teachers if your tech teacher doesn't cover basic tech skills.