5 Surprising Ways Homeschoolers Can Use Canva for Learning and Fun
Explore how your homeschoolers can use Canva to enhance their learning, graphic design, and tech skills to level up their assignments. We'll cover tips and specific examples of how your children can create infographics, videos, websites, posters, and more using this useful tool for free at home.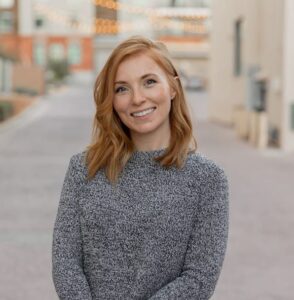 Are you like me and always looking for creative ways to add technology to your lessons? 
…Or maybe technology to you is something super scary and should be avoided like the plague!
Well, have you heard of Canva? 
I'm here to tell you, this easy tool will surprise even you with how you can creatively captivate your homeschoolers without the hassle of clunky tech.
Let me show you how below!
What Is Canva?
First off, Canva is an online tool that allows people to create graphics, videos, documents and designs easily with thousands of customizable templates and resources.
Because it is super user-friendly, it can be useful for beginners, professionals, and in our case, your homeschooler!
Using Canva In Your Homeschool
Any of your children can create free designs in Canva by simply signing up with their email. However, Canva has a cool feature just for us educators called Canva for Education!
Canva for Education is a free program that was made specifically for teachers and students. With this feature, they can quickly add creativity to projects, presentations, classroom activities, and assignments. 
This online program can also be used to collaborate, monitor progress, and share creative projects from long distances. A great feature if you homeschool on the road!
5 Surprising Ways Homeschoolers Can Use Canva for Learning and Fun
Now that you and Canva have been briefly introduced, it's time to dive into how you and your children can use it in your classroom!
Creating Infographics and Visual Aids
Canva has made it easy for your homeschoolers to level up their assignments with thousands of beautiful visual aid templates.
Simply search "infographic" in the search bar in Canva to get your creative juices flowing.
But don't stop at infographics! The possibilities with visual aids in Canva are limited only by your imagination. 
Here are some more visual aid ideas:
Comic Strips

Drawings in Canva

Trading cards

Diagrams

Flowcharts

Timelines

Visual schedules

Brochures
Invite your homeschooler to experiment with visual aids to enhance their projects! 
Here are a few ideas of how your children can use them:
Science Projects:

Compare and contrast different plant species, highlight the life cycle of an organism, or explain the effects of different environmental factors on an ecosystem.

History Assignments:

Showcase the key events and figures of the American Revolution or present a timeline of the Civil Rights Movement.

Social Studies Projects:

Present different cultures, religions, or political systems.

Math Assignments:

Showcase different types of graphs and their uses, explain how to solve a particular math problem step-by-step, or highlight important mathematical formulas.

English Assignments:

Present character profiles, compare and contrast different literary genres, or present a visual summary of a play.

Make a copy of this science presentation to help your homeschoolers make a fun science presentation. It's a quick and easy way to spice up their presentations, lessons, and reports. Just click on the link above and start customizing to make your own homeschool science project!
Creating Videos 
Canva's video editing tools allow your homeschoolers to combine images, videos, text, and music to create engaging and informative videos. 
Your students can choose from a range of video templates and stock videos to help them get started.
Here are some ideas of how your homeschoolers can use videos:
Show a video of the scientific process for their experiment

Present a case study for their small business

Showcase the history of a particular region

Present a play or movie they produced

Create a how-to video for a skill like crafting, woodworking, or a sport

This template is an easy way to get your homeschoolers started with creating stunning videos in Canva. They can add their own creativity by editing the text, switching the images/graphics, and adding their own videos to create a project worth saving in their portfolios!
Create Websites With Canva
Yes, you read the headline correctly, you can use Canva to create a simple website! 
This feature is particularly useful for projects that require homeschoolers to show their work in interactive ways.
Canva's website feature is also a great way for your children to develop their digital skills, as they learn how to create and manage their own websites. 
Here are ideas of how you can use a website in your homeschool:
Create a portfolio of assignments and projects that they've completed throughout the year

Store a gallery of their photography, artwork, or graphic design skills

Present their research on a particular topic

Show their writing skills by creating blog posts on a particular topic they are learning

Create a "mock" website for a local business to demonstrate graphic design, tech, writing, and other innovative skills.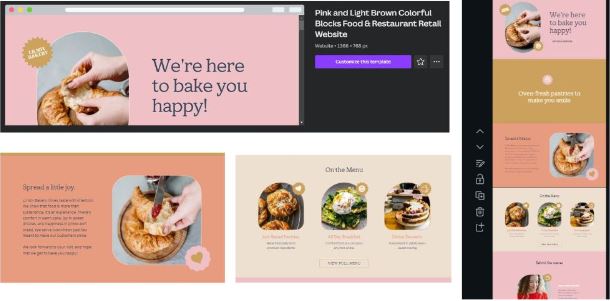 Try this free website homepage template!
Have your child experiment with website design and building with this template! Have them create a website for their small side hustle or create a mock business to practice their skills.
Digital Murals
Digital murals are a great way to take learning to the next level by visually representing what your homeschoolers have learned in their lessons. 
By combining background images, text, photos, and other elements, digital murals can help your homeschoolers explore a topic in-depth and gain a deeper understanding of the subject.
Here are some ideas for adding digital mural projects in your homeschool
Visually present a character from a book

Make a vision board of your student's future goals

Build a self-reflection or an "about me" visual

Explain a new vocabulary work visually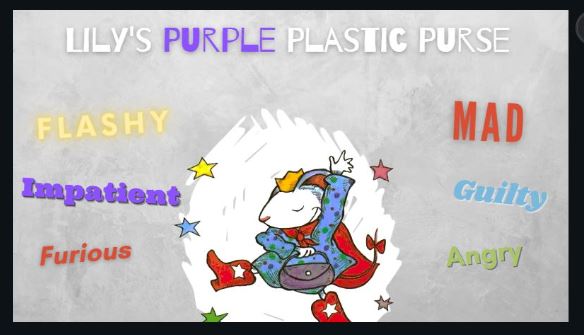 Try this free book character mural template!
Instead of starting your homeschooler's book report from scratch, try this free template that visually shows a character from a book. Use this template for inspiration for more fun homeschool projects. 
Visual Posters
Canva has made it easy for homeschoolers to create a variety of poster projects. Your students can use templates but they can also start their design from scratch. 
Simply set the document size you want in Canva then begin adding photos, text, elements, designs, data, graphs, and more. When you're ready to present, you can share digitally or download and print for your school projects!
Here are some ways you can use posters in your homeschool:
Science fair trifold

Book covers

Entrepreneur Day poster to list student products and prices

Fundraising events

Art exhibit

Sports events

Historical figures or book characters

Try these 3 fun book cover template ideas for free!
Invite your homeschooler to create a book cover for their book report or for books they've written themselves. Start with these 3 ideas to get your homeschooler's creative juices flowing.
Conclusion: 5 Surprising Ways Homeschoolers Can Use Canva for Learning and Fun
I hope you are inspired to get your children to create in your homeschool with these simple innovative projects! 
Canva is a tool that makes it easy for your homeschoolers to extend their learning visually, technically, and creatively in your classroom. Now get creating!
Author Bio:
Hi, I'm Tori and I'm the founder of homeschoolnewbie.com. I'm a former elementary school teacher turned homeschool mama who has always loved finding ways to integrate tech in the classroom. I have 10+ years of experience working with children in the classroom, online, and at home. If you want to learn more about me, check out my About page.
Copyright ©2023 askatechteacher.com – All rights reserved.
Here's the sign-up link if the image above doesn't work:
https://forms.aweber.com/form/07/1910174607.htm
---
Jacqui Murray has been teaching K-18 technology for 30 years. She is the editor/author of over a hundred tech ed resources including a K-12 technology curriculum, K-8 keyboard curriculum, K-8 Digital Citizenship curriculum. She is an adjunct professor in tech ed, Master Teacher, webmaster for four blogs, an Amazon Vine Voice, CSTA presentation reviewer, freelance journalist on tech ed topics, contributor to NEA Today, and author of the tech thrillers, To Hunt a Sub and Twenty-four Days. You can find her resources at Structured Learning.