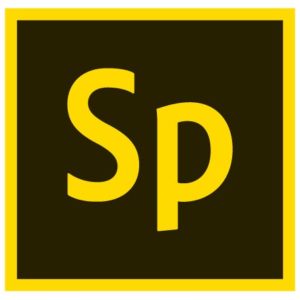 Adobe Spark is a free graphic design app that allows students and teachers with no design experience to create impactful graphics, web stories, and animated videos. With a goal of encouraging creativity and meaningful communication without requiring a degree in graphic design, Adobe Spark allows users to integrate text, photos, original fonts, video, audio, professional themes, and icons into simple but professional projects that communicate ideas cohesively and quickly. Project templates include social memes, mini websites, narrated tutorials, presentations, reports, posters, how-to videos, and more. You can access files in Dropbox, Google Photos, YouTube, Vimeo, or upload them from your local computer.
Spark, Adobe's replacement for Adobe Slate and Adobe Voice, is actually three apps in one — Spark Page, Post, and Video — providing three ways to tell a story. Just pick the one best suited to your communication style. The desktop app gives access to all three in one spot while a mobile device requires the download of three different free apps. It works equally well on your desktop, laptop, Chromebook, Mac, iOS device, and mobile device and syncs between all with ease. That means, you can start a project at school, work on it while waiting for a sibling (or a child) at soccer practice, and finish it at home. Projects can require as little or much typing as you want, making this app perfect for youngers as well as high schoolers. Because it plays well with the many other Adobe products (once you log into your universal Adobe account), you can access your personal collections in applications such as Creative Cloud, Photoshop, and Lightroom.
If you're struggling to move away from Microsoft Publisher because of cost or accessibility, this may be exactly what you're looking for.