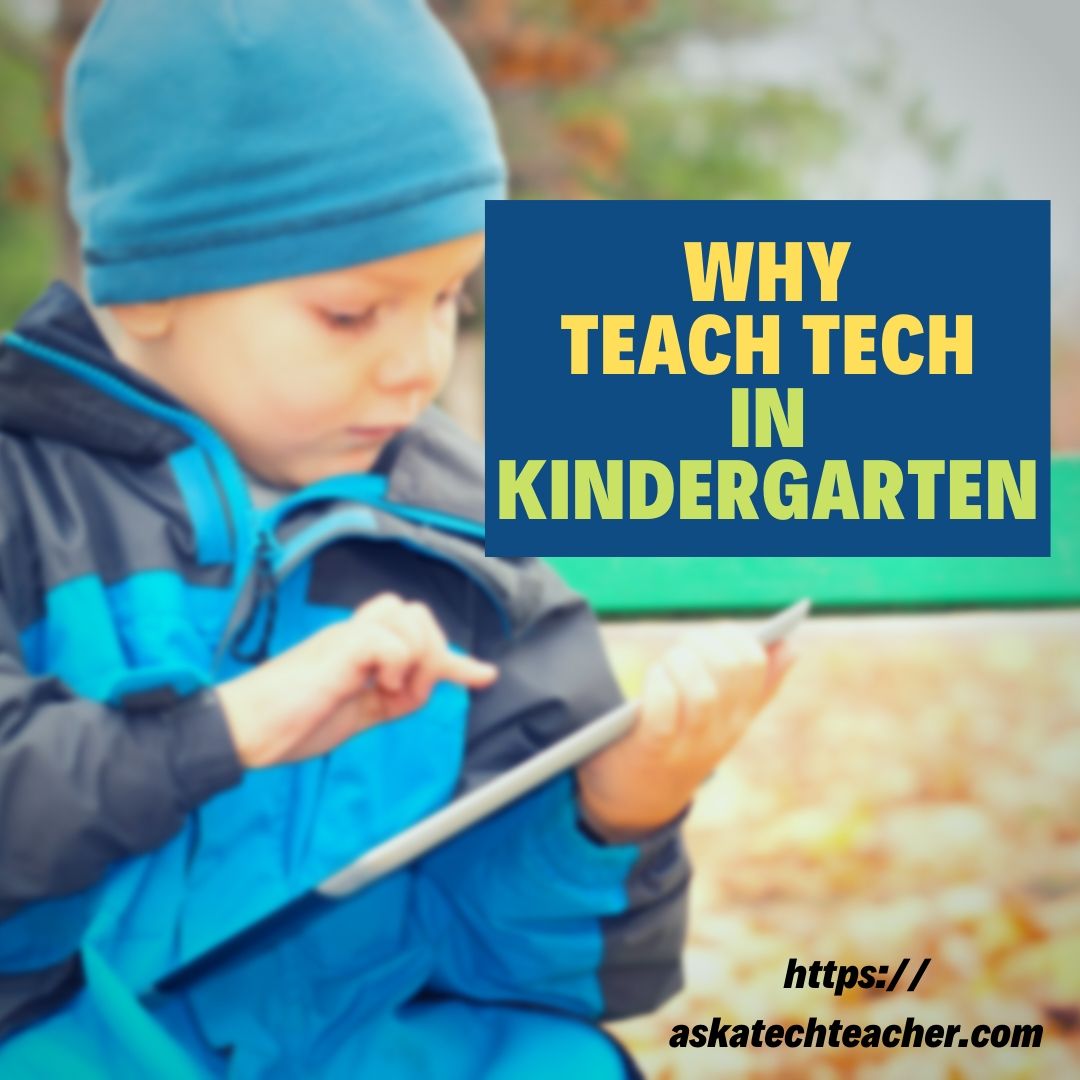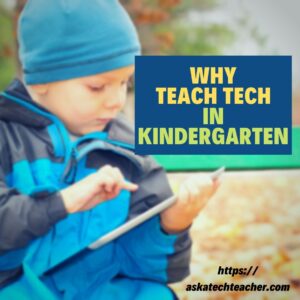 Thank you so much to Norah Colvin for inviting me as a guest on her wonderful education blog, Norah Colvin. Norah covers so many great topics, I've been a long-time subscriber, always coming away a little smarter and up-to-date on teaching our youngest learners. A topic dear to me–and one I get lots of questions about–is teaching Kindergartners to Tech. I'm reposting this article for my readers.
Teachers: I'd love to hear your thoughts on this in the comments.
When I started teaching technology almost twenty years ago, I taught K-8, three classes in each grade every week. I was buried under lesson plans, grades, and parent meetings. I remember suggesting to my principal that he ease my schedule by eliminating tech for kindergartners. They wouldn't miss anything if I started them in first or second grade would they?
And back then, that was true. Even a decade ago, technology was an extra class in student schedules where now, it is a life skill. Today, my teacher colleagues tell me kids arrive at school already comfortable in the use of iPads and smartphones, doing movements like swipe, squeeze, and flick better than most adults. Many teachers, even administrators, use that as the reason why technology training isn't needed for them, arguing, "They're digital natives."
In fact, because they arrive at school thinking they know what they're doing on a digital device is exactly why teaching them technology, starting in kindergarten, is critical.
I see a few of you shaking your heads. Does your school think kindergartners don't need tech classes? Or, if you're a remote learning school, do your youngers struggle with tech because they didn't start to learn it early enough (like Kindergarten)? Let me give you four good reasons why Kindergartners need tech lessons–whether you teach remotely or in person. These will arm you the next time you have to defend a strategy you know works.
They arrive with bad habits
Parents love encouraging their kids to play with iPads and iPhones but it's not their job to teach them how to do it right. And I'm fine with that. I'll do it but I need to warn everyone: Bad tech habits are much (much) easier to break if I catch them in kindergarten than third grade. Here are a few that these digital natives arrive to my kindergarten classes with: