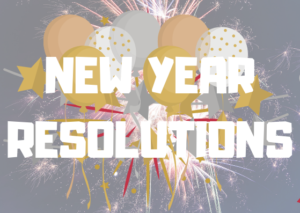 New Years–a time for rest, rejuvenation and repair. A time to assess life. Do we settle into our routine, enjoy where it's headed, or is it time to grab our purse, iPhone, car keys, and get out of there?
As a teacher-author, New Year's Resolutions are more of a To Do list. I break it down into Edtech Coaching/Mentoring, Blogging, and Fiction Writing (my novel writing):
Edtech Coaching/Mentoring
Focus on podcasts, webinars, online classes, and other web-based learning outlets for Ask a Tech Teacher. I have some great partners in this:
If you're looking for this sort of extension in your platform, let me know.
Blogs
Continue publishing 3-5 articles a week on each of my core blogs Ask a Tech Teacher, WordDreams, and USNA or Bust! Also, continue with my columns and guest posts for NEA Today and Today's Author.
Expand the reach of my blogs. What has worked well for me this year is:

link back to blogs that address the same topic I'm writing about. You may have noticed that I include websites that let you dig deeper into a topic but not enough of them.
visit blogs that cover my topics. I do this already–love doing it–and will continue

Find guest bloggers. I've reached out a bit, but not enough. My readers would benefit from other opinions. If you're interested, let me know at askatechteacher at gmail dot com.
Fiction Writing
June: Finish Book 2 in my Dawn of Humanity trilogy called Laws of Nature:
A boy blinded by fire. A woman raised by wolves. An avowed enemy offers help. Can they save Lucy's tribe?
Set 1.8 million years ago in Africa, Lucy and her band of early humans struggle against the harsh reality of a world ruled by nature, where predators stalk them and a violent new species of man threatens to destroy their world. Only by changing can they prevail.
If you ever wondered how earliest man survived but couldn't get through the academic discussions, this book is for you. Prepare to see this violent and beautiful world in a way you never imagined.
October: Finish Book 3 of the Dawn of Humanity trilogy, In the Shadows of Giants.
Start the next trilogy in the Man vs. Nature saga, This Savage Land. Planned publication for Book 1: Fall 2022.
What are your resolutions? What are you doing I should be? I want to learn from you.
–Comments are closed but feel free to contact me via Twitter (@askatechteacher).
---
Jacqui Murray has been teaching K-18 technology for 30 years. She is the editor/author of over a hundred tech ed resources including a K-12 technology curriculum, K-8 keyboard curriculum, K-8 Digital Citizenship curriculum. She is an adjunct professor in tech ed, Master Teacher, webmaster for four blogs, an Amazon Vine Voice, CSTA presentation reviewer, freelance journalist on tech ed topics, contributor to NEA Today, and author of the tech thrillers, To Hunt a Sub and Twenty-four Days. You can find her resources at Structured Learning.