I've written about Turnitin's great programs for classrooms (see this review on Revision Assistant). Their focus is always on how to help teachers and students, and now they've announced their Global Innovation Awards, a way you can honor teachers readers think demonstrate excellence in the field. Here's their press release:
Turnitin has opened nominations for the 2016 Global Innovation Awards program, which recognizes educators who demonstrate excellence in promoting academic integrity, student engagement and the innovative use of Turnitin to support learning in their schools, colleges, and institutions. The Global Innovation Awards includes a category recognizing students demonstrating excellence in writing, improvement of their own skills or those of their peers, and the promotion of academic integrity at their school or institution.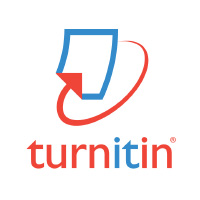 Educators and administrators can nominate themselves or their peers, and students. The nomination process gives educators an opportunity to share lessons, classroom examples, instructional screenshots and videos. Award finalists and winners will receive recognition among the 1.6 million Turnitin educators, 30 million student users, and hundreds of thousands of followers of Turnitin.
"To be honored with a Turnitin Global Innovation Award has validated both my research and teaching practice," said Dr. Zeenath Khan, assistant professor, University of Wollongong in Dubai, UAE, a 2015 winner. "Motivating students to write and revise their work, and to understand the value of academic integrity, will help them throughout their academic and professional lives."
Nominations for educators will be accepted until August 8, 2016 in three categories: overall innovation, academic integrity and student engagement. Winners and finalists in seven regions (Africa & Middle East, Asia, Australia & New Zealand, Europe, Latin America & Caribbean, United Kingdom, United States & Canada) will be selected after an interview and evaluation by an international panel of academic experts. Students will be evaluated on writing improvement and commitment to academic integrity. Winners will be announced in October 2016.
"Over the last two years, over 1,000 nominations from over 50 countries have been submitted to the Turnitin Global Innovation Awards," said Gill Rowell, chair of the Global Innovation Awards Program at Turnitin. "Each year it's an inspiration to read all of the extraordinary stories from educators about how they help students improve their writing and respect the tenets of honesty and integrity."
Nominate an educator or student, and see last year's winners at http://www.turnitin.com/en_us/global-innovation-awards.
---
Jacqui Murray has been teaching K-8 technology for 15 years. She is the editor/author of over a hundred tech ed resources including a K-8 technology curriculum, K-8 keyboard curriculum, K-8 Digital Citizenship curriculum. She is an adjunct professor in tech ed, CSG Master Teacher, webmaster for six blogs, an Amazon Vine Voice book reviewer, Editorial Review Board member for Journal for Computing Teachers, CAEP reviewer, CSTA presentation reviewer, freelance journalist on tech ed topics, and a weekly contributor to TeachHUB. You can find her resources at Structured Learning.