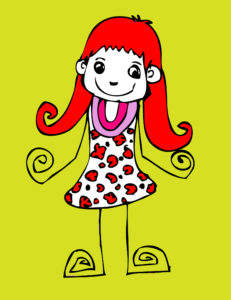 Sheila Slawek teaches digital literacy & computer science. I've known Sheila a long time and am profoundly impressed by how she passionately and energetically blends technology authentically into the learning lives of her students. When she showed me the websites her 8th grade students put together–by themselves–I begged her to share with my AATT audience how this came about. When you read this, I think you'll find her can-do attitude and never-quit approach infectious. Here's her story:
Beyond Expectations
I'm an inner city, level 4 middle school teacher that provides free daily breakfasts and lunches to a diverse student population. Every semester I receive new students for each grade level and I always wonder, what will we accomplish?  I noticed that my eighth-grade class contained 16 students vs. the usual 24 students. The 8th grade just received their own profiled laptop since the school was deploying a blended learning/personalized learning initiative and the 1:1 student laptop was a key project. Of course, being the tech coordinator for this initiative, I was politely asked by a random number of teachers as they passed me in the hall, "so now that the students have laptops, how are they going to learn what they need to be able to use them in my class?" I quickly assessed that the teachers didn't realize that they will provide instructions regarding the technology their students will use. I was perplexed since I thought to myself, the district has been deploying laptops to schools for 10 years! This initiative was just the next step of student ownership. Ownership of not only the assigned laptops, but ownership of their learning! With all of this going through my mind, I only had time to giggle as we passed each other while walking out students to their destination.
When I was evaluating my 8th grade student data, I noticed that they were a special group of students, but I needed to know how hungry they were to embark upon a different type of learning process, a 21st century learning process where they are the center of learning and my expectations would be that they take more responsibility for their learning!  I decided to test the waters!
When we were discussing the content areas of my class, I decided to show them my 7th grade website dedicated to our school's first makerspace project. I explained how 6 female, 7th grade students created this website all on their own. My 8th graders eyes became dazzled as I clicked each webpage explaining the contents' significance.
Suddenly, they, as a unison group blurted out, "What website can we develop?" I felt shocked and amazed all at once since the message appeared to be rehearsed, but they didn't have time to rehearse! Then I realized, these students were asking in a genuine manner. Trying not to look surprised, I quickly thought, okay take the plunge, ask them.
"How about a website dedicated to students in the areas of digital citizenship and if we have time, we can add Office 365 applications? I explained how our principal announced that the entire school will embrace Digital Citizenship and how powerful Office 365 applications can be when learning plus future jobs are requiring these skills for these amazing applications.  I also explained that if we do take the plunge, we need to be dedicated in class, work together, stick to a schedule, perform research to construct our knowledge, show imagination, and most of all, learn all the time! I was mesmerized with their enthusiasm! I also thought, Sheila you are now on the hook as well, great time to test all those new MS applications that the district just deployed! It's roller coaster time! Good thing I like adventure!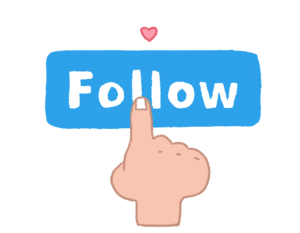 The next day, I unveiled their MS class notebook and we practiced using it. The first task was to select a topic within digital citizenship that they were interested in learning. I used the jigsaw teaching technique to cover all topics, it was a requirement that each student team would present their topic, so the class could acquire the knowledge to pass their final exam for digital literacy.
I discovered that no student knew they had an Outlook email account where they could receive feedback or assignment messages from me. I built in time for them to manage their inbox daily. Some students had a limited working knowledge or experience using PowerPoint and Sway but never in a multimedia context integrating text with sound and images, nor did they have any experience making a movie with an application like Animoto or converting their PowerPoint into a movie and adding sound. They also lacked experience using the share command within One Drive, therefore they had no experience collaborating on a project. When I demonstrated the share command their eyes sparkled. I guess they felt relieved that they could learn and problem solve with each other, electronically. I asked my students to sit near a partner of their choice, empowerment just began!
I gave them choices regarding the website application and they decided upon Weebly since it is a drag and drop website builder and that my 7th graders already experienced success! Each student team had 2 weeks to construct their knowledge using an application of their choice. One student signed up to be the web master. I conducted an iterative process with all student teams, reviewing their content as well as their designs. I would use questions to persuade them to enhance their creations or gave them rhetorical questions regarding any missed researched fact. I crafted an authentic business environment for them to thrive since my first career was in the business world. They reached my expectations and wanted more, that's when we enhanced the scope of their website to include Office 365 applications, troubleshooting information, and referenced support information. When there was a project not on our list, they suggested to add it—totally amazing since these kids were 14 years old! I really felt that there was a symbiotic relationship based upon mutual respect. It also felt like there were more students than the 16, but there wasn't. I guess they were working so closely with each other that they accomplished more than what I thought was possible, given our time frame and that we had high stakes tests sprinkled throughout our scheduled allotted time.
Our principal loved our website and thanked our students for leaving their legacy of knowledge that will help future students. We also celebrated these students and invited parents to attend. When I look into these students faces, I see confidence and belief. I know they'll have a great time attending high school and college. I know their future teachers will help them realize their dreams and aspirations!
About Sheila
Sheila has been a teacher in Massachusetts for the past 15 years starting in the math & science content area. She has a global business background in informational technology where she was the business architect for many major global change initiatives across industries.
For the past decade, Sheila has been the instructional technology teacher and IT Coordinator specializing in the middle school grade levels for the Springfield Public Schools located in Massachusetts. 
As part of her Blended Learning/Personalize Learning school initiative, she has just been appointed teacher leader for Educational Technology Leadership Team who has 8 teacher members at Forest Park Middle School. Because she deployed a 1:1 student laptop initiative this year, she began a 36-member student group called the Falcon Wizards who will support Forest Park Middle School as a help desk for teachers & students specializing in hardware and Office 365 applications.
Sheila has a passion to experiment with a variety of educational learning environments, pedagogies, and applications so she can create standards-based, creative, and authentic projects that when delivered will enhance the learning experience of her diverse group of students.
She has an MS from Rensselaer Polytechnic Institute as well as an MEd from Westfield State University. She frequents many workshops as well as speaks at local conferences where she shares her passion with many teachers.
If you'd like to share a story about your students' use of technology in the classroom, contact me at [email protected]
---
Jacqui Murray has been teaching K-18 technology for 30 years. She is the editor/author of over a hundred tech ed resources including a K-12 technology curriculum, K-8 keyboard curriculum, K-8 Digital Citizenship curriculum. She is an adjunct professor in tech ed, Master Teacher, webmaster for four blogs, an Amazon Vine Voice, CSTA presentation reviewer, freelance journalist on tech ed topics, contributor to NEA Today, and author of the tech thrillers, To Hunt a Sub and Twenty-four Days. You can find her resources at Structured Learning.