Life is hard, but lessons are all around us. If you pay attention, you'll do well. The trick is to take your lessons where you can find them. In my case, being a technology teacher, it's from computers.
Here's my first tip: Know when your RAM is full.
RAM is Random Access Memory. In the computer world, it controls how much you can work on at any given moment.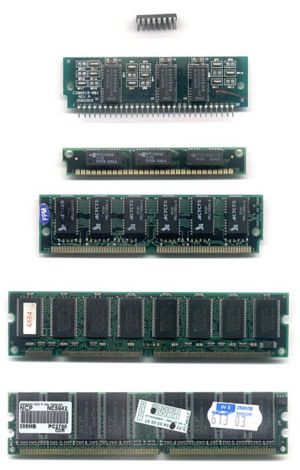 If you exceed your computer's RAM, it'll give you a warning.
Humans have  a mental workspace–like a desktop–that controls how much they can keep in their thoughts before it is shuffled off to long and short term memory. For people with eidetic memories, it's very large. For most of us, it's smaller. The size is controlled by:
how complicated the subject is
how many numbers there are
how many specific facts there are
I know my limits and I don't feel bad about grabbing a pencil to take notes or asking someone to slow the heck down. You shouldn't either.
Figure out the limits of your RAM and accept it. Don't be afraid to say, My RAM is full! That's what computers do.
---
Jacqui Murray has been teaching K-18 technology for 30 years. She is the editor/author of over a hundred tech ed resources including a K-12 technology curriculum, K-8 keyboard curriculum, K-8 Digital Citizenship curriculum. She is an adjunct professor in tech ed, Master Teacher, webmaster for four blogs, an Amazon Vine Voice, CSTA presentation reviewer, freelance journalist on tech ed topics, contributor to NEA Today, and author of the tech thrillers, To Hunt a Sub and Twenty-four Days. You can find her resources at Structured Learning.