With education turning on the technology skills of students and teachers, its important to gain a rudimentary understanding of foundational technology. I don't mean phone apps and games. I mean the basics of how to use the tech tools that are driving learning. Dr. Paul Perry, former teacher, administrator, and nonprofit exec, has put together a brief guide for educators looking to expand learning opportunities for students using technology.
***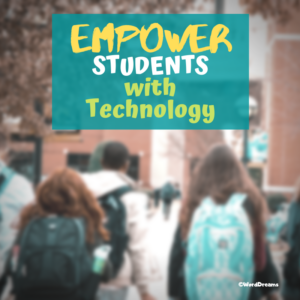 Ready or not, digital transformation has come to education. With the coronavirus pandemic pushing some 1.2 billion students out of the classroom, schools have been forced to make a decade of progress in online learning in just a few short months. You've probably seen stories or heard from friends with listless teenagers at home, struggling with the new format. While that's a reality for many families, it's not the whole story.
Online learning has been shown to increase retention and tends to take less time. In fact, recent research demonstrates that students retain up to 60% more material through online learning as compared to just 10% in a physical classroom. Because students can control the pace of their learning, the same research showed that e-learning can require 40-60% less time than traditional classroom settings.
That's a lot of good news about this massive new experiment in learning through technology. For educators looking for more silver lining in the realm of online, we've got a few more tips.
Strategies for educators to leverage technology for better learning
Here's some current context for technology in education:
Just over 4 out of 5 schools (82%) primarily use digital tools to communication with parents (while 18% use analog methods like letters and phone calls)

A significant majority of parents (76%) prefer digital communication when it comes to schools (and most—81%–say they're satisfied with those communication methods)

A simple majority of parents (59%) that send their kids to schools that use analog communication would prefer a switch to digital communication methods
The data demonstrates an appetite (at least among parents) for the expansion of digital tools in the realm of education. Modern online learning focuses on long-term benefits over short-term costs, encourages adaptation and implementation of skills, as well as the development of personalized experiences.
This raises the question: How exactly should schools invest in technology to keep up?
Address the digital divide
Not all learners are starting on similar footing.
As thousands of school districts across the country have rolled out remote learning, many have discovered that students have very different sets of resources when it comes to digital education tools.
Some districts are shipping off Chromebooks to students. Others are even going as far as working with internet service providers to ensure that each household has sufficient internet access to make remote learning possible.
The recent giant leap into digital education is an opportunity for educational leaders to address many of the inequities that have plagued the education system (and society at large) for quite a while.
Educational institutions must consider closing the digital divide amongst their students a core goal of all future learning efforts—not just because it's the right thing to do, but because it's a critical way to prepare all students for educational success now as well as giving them an opportunity to thrive beyond graduation.
It's the basis for their future prosperity. 
Automate and simplify administrative tasks
Preparing students for an increasingly automated world is the same as preparing them for the "real world." That's a phrase that gets thrown a lot in education.
The data tells the tale.
A recent study from McKinsey showed that 75% of workers surveyed shared that their companies have already begun automating business processes or have plans to do so. Such automation has a real impact when it comes to productivity as half of employees estimate that it could save them up to 2 hours per day.
Educational leaders could relieve the burden of administrative work that many teachers and administrators face by leveraging automation for tasks such as electronic signatures, attendance tracking, and basic communication with families.
Absent meaningful automation of key processes in education, lots of talent is being lost.
Enhance learning and growth opportunities
Think about how major companies provide substantial professional development for their employees.
Not all of those learning opportunities are well-executed and many employees (about a third) report that the uninspiring content alone is a significant barrier to learning.
This tells us that both businesses and schools have work to do when it comes to fostering engagement and deepening learning in their respective contexts.
Technology, when leveraged the right way, can drive active participation and boost retention of information. It can also make learning downright enjoyable.
From interactive flat panel displays that give learners access to thousands of apps to ebooks that deliver interactive content into students' hands, there's a lot of promising technology out there well-positioned to supercharge learning.
A good example is Classcraft Quests—an application that matches a lesson plan to a fantasy world that students traverse by completing tasks, allowing them to go deeper as they unlock further "quests" in their learning process. This is a fantastic way to personalize each student's learning journey. 
Every student deserves to have their unique and individual needs met—and education leaders must be ready to deliver. 
The peril and promise of digital transformation in education
It's not as simple as flipping a switch.
Schools and learning organizations must first determine their own goals for student development. Ideally those are borne from students' skills, interests, and broader societal needs.
Then, every educational institution must audit their current technological offerings to first better understand what they can do for learners with their current resources.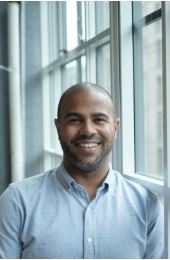 While it's virtually impossible to predict the future to understand what skills students will need down the road, educators have laid the context for students by focusing on core skills and mindsets that will help students thrive in most conditions.
Technology can be a powerful partner in the growth process for educators and students. It should be used with these core goals in mind.
Author bio:
Dr. Paul Perry has worked as a teacher, school leader, and nonprofit executive within educational institutions for over a decade. As part of the Expanded Success Initiative (ESI), he designed and launched innovative new high schools in America's largest school district, New York City. Currently, Dr. Perry serves as board co-chair for a national nonprofit that empowers high school students from underserved communities by offering transformational journeys abroad each year. He also works as a freelance writer and Operations Lead with Optimist.
More on remote teaching
Teaching Online During #COVID19–More from my Inbox
13 Teaching Strategies to Shake up Your Remote Teaching
---
Jacqui Murray has been teaching K-18 technology for 30 years. She is the editor/author of over a hundred tech ed resources including a K-12 technology curriculum, K-8 keyboard curriculum, K-8 Digital Citizenship curriculum. She is an adjunct professor in tech ed, Master Teacher, webmaster for four blogs, an Amazon Vine Voice, CSTA presentation reviewer, freelance journalist on tech ed topics, contributor to NEA Today, and author of the tech thrillers, To Hunt a Sub and Twenty-four Days. You can find her resources at Structured Learning.