Category:
Word study/Vocabulary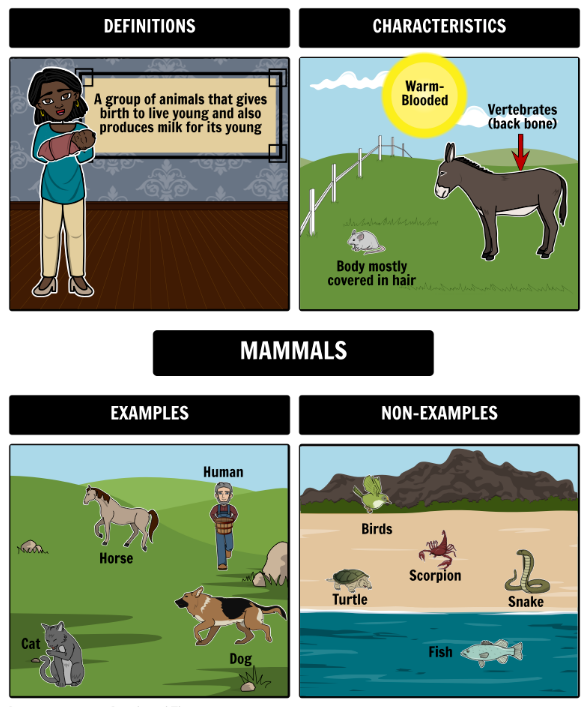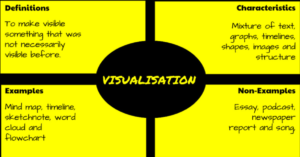 In a perfect world, vocabulary is learned in context: The phrases and sentences around the unknown word define the meaning. If that isn't sufficient, students use affixes — prefixes, suffixes, and roots — to decode meaning. But because the world isn't always that pristine,  Dorothy Frayer and her colleagues at the University of West Virginia came up with a vocabulary teaching tool that has come to be known as "the Frayer Model". Now used by thousands of educators, this approach to word study relies on analyzing words rather than memorizing definitions. Somewhat like Concept Circles, the Frayer Model uses a graphical organizer that asks students to describe words by much more than a memorized definition. They must:
define the term
describe essential characteristics
provide examples
provide non-examples
Because the Frayer Model digs deeply into understanding the word, it promotes critical thinking and a granular familiarity with unfamiliar vocabulary. It draws on a student's prior knowledge to build connections among new concepts and creates a visual reference by which students learn to compare attributes and examples.