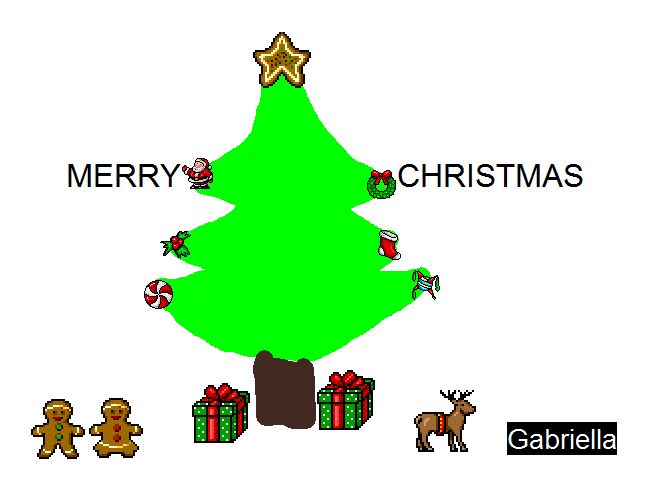 Teaching the days before big holidays is challenging. Students and teachers alike are ready for a break. Both struggle to pay attention regardless of how innovative and engaging are the lesson plans.
I've been there often. As a result, I've come up with fun ways to support learning while students power through the last few days of school. Here are seven I use during the pre-holiday season:
ASCII Art
Time required: Less than one class
ASCII Art is the graphic design technique of creating images by typing the letters, numbers, and symbols defined by ASCII Standards. Here's how you do it:
Open your word processing program (MS Word, Google Docs, or another).
Add a watermark of a picture you'd like to use, preferably a single image rather than one that includes a background. Silhouettes are perfect for this sort of project.
Type over the image with the letters, symbols, and numbers that best fit the outline. It's fine to use one letter throughout (like an X).
Add color by highlighting the letters, numbers, and symbols typed over the parts you'd like colored (such as the stem of a pumpkin or the bow on Christmas bells in the linked samples above).
When you've covered the image with characters, delete the watermark. That leaves just your typing.
Save, print, share, publish as is customary in your classes.
Tie-ins: Use this not only for holidays but any academic class by creating an artistic image of the topic being discussed. Click the link for an example of Abraham Lincoln to align with study of the American Civil War. This is also a fun and authentic way for students to practice keyboarding.