I posted this article last year, got lots of reads, so am republishing with some updates. I've included information about:
How tech teachers are different than other teachers
Why tech and the teacher who manages it in your school has become more important than ever
How to talk to a tech teacher (hint: they're a little different; heed these suggestions)
Gifts tech teachers will love
Tech Teacher Appreciation Week: The First Full Week of May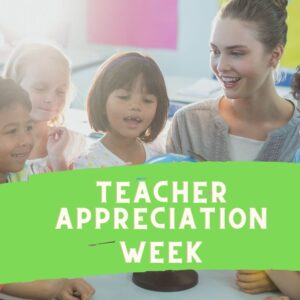 There's always been something mystically cerebral about people in technical professions like engineering, science, and mathematics. They talk animatedly about plate tectonics, debate the structure of atoms, even smile at the mention of calculus. The teaching profession has our own version of these nerdy individuals, called technology teachers. In your district, you may refer to them as IT specialists, Coordinators for Instructional Technology, Technology Facilitators, Curriculum Specialists, or something else that infers big brains, quick minds, and the ability to talk to digital devices. School lore probably says they can drop a pin through a straw without touching the sides.
When I started teaching K-8 technology, people like me were stuffed into a corner of the building where all other teachers could avoid us unless they had a computer emergency, pretending that what we did was for "some other educator in an alternate dimension". Simply talking to us often made a colleague feel like a rock, only dumber. When my fellow teachers did seek me out — always to ask for help and rarely to request training — they'd come to my room, laptop in hand, and follow the noise of my fingers flying across the keyboard. It always amazed them I could make eye contact and say "Hi!" without stopping or slowing my typing.
That reticence to ask for help or request training changed about a decade ago when technology swept across the academic landscape like a firestorm: