Holidays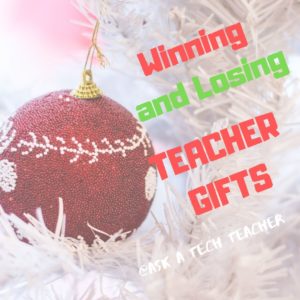 Holiday gifts for teachers are a challenge. If your child has many teachers, it's difficult to find a personalized gift for each that is both affordable and valued. For me, as a teacher, I am always happy with a gift certificate that works anywhere but there are time-proven ways to get more creative than a gift that sounds like "money".
When I chat with teacher friends, here are the most popular gifts they've gotten over the years. Many are free and others allow you to spend only what you can afford while still giving a gift the teacher will love.
Most popular gifts
Let's start by stipulating that what defines a great teacher gift is subjective. It depends upon the teacher's subject, how long they've taught, their personal style, and so much more. The seven suggestions below provide ample ways to provide a gift your child's teacher will love regardless of how well you know them.
A Helping Hand
Probably the most popular gift with most teachers is the gift of time. Sure, money is nice but when parents are willing to give of themselves to organize class events, chaperone, help out on lesson plans, or any number of other activities, that's priceless.  As a tech teacher, my ideal is to have two parents for every K-2 class I teach. That's a lot of helpers and a huge commitment from parents. I rarely found that many so was thrilled whenever parents offered to assist.
Compliments to the Administration
Happy parents often forget to share their joy with the teachers' administrators. Too often, Principals hear from parents only when they're angry about the teacher or some class activity. Providing unsolicited good news about the teacher's effectiveness is a wonderful treat for both the teacher and the school's administrators.
A Thank You Letter
Handwrite a note to the teacher telling them how much you and your child appreciate what they do. There's little more valuable to a teacher than the acknowledgment from stakeholders that what they work on nights and weekends is working.