Category:
Classroom management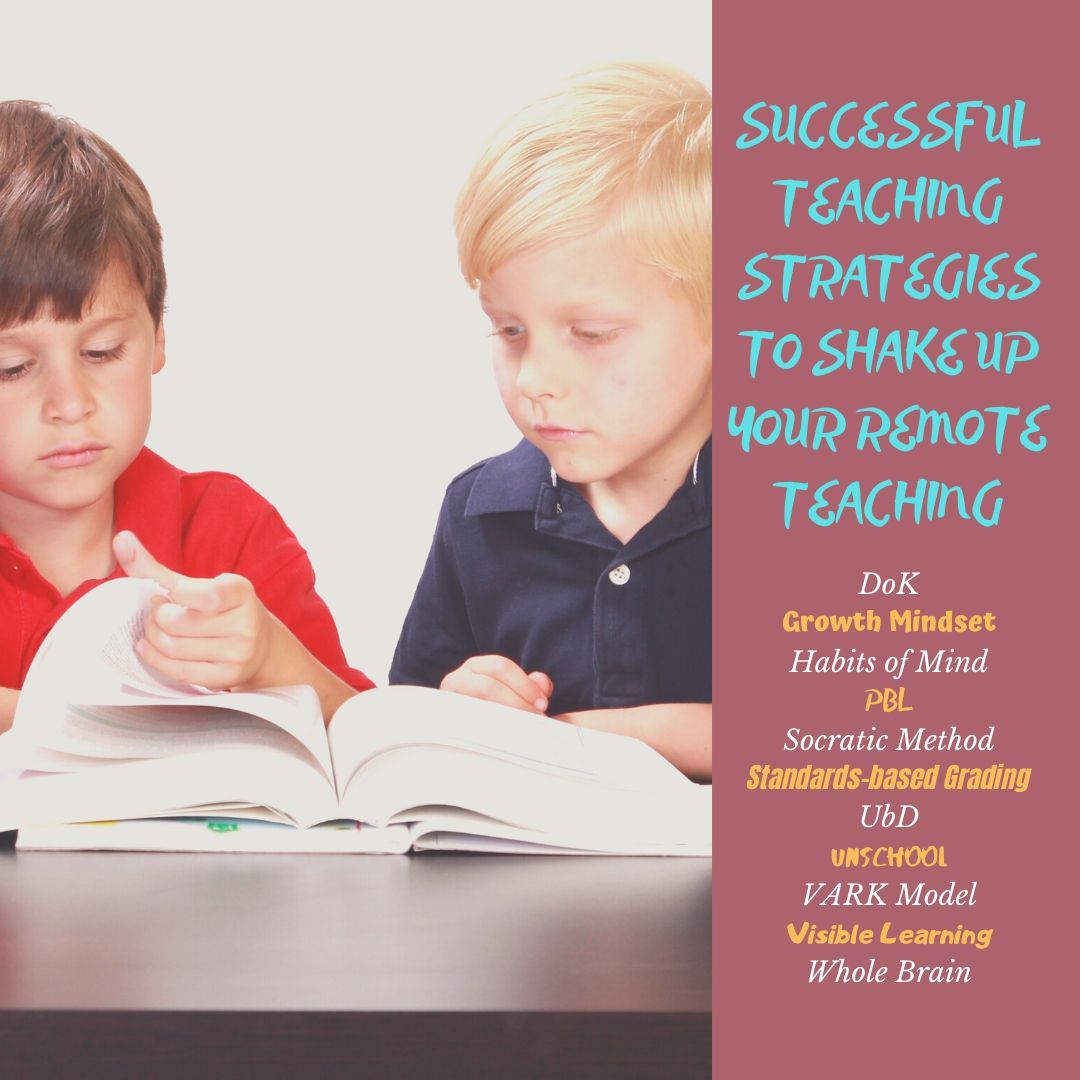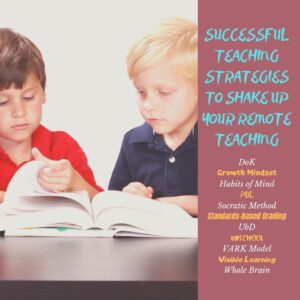 As we struggle with adapting our classes to remote learning, I know lots of teachers who are realizing that their normal approach isn't suited for remote teaching. They need to come up with a transformative tool that will reach students more comprehensively, more rigorously, more granularly online. Here are thirteen accepted pedagogical teaching strategies with proven records of success. Read through them then think how they might be applied to solve the problems you're having with online teaching. For more information, click the link:
DoK is not a taxonomy (like Bloom's). Rather, it itemizes ways students interact with knowledge.
Frayer Model uses a graphical organizer that asks students to describe words by much more than a memorized definition. 
In a Growth Mindset, people believe ability can be developed through dedication and hard work. The cerebral and physical traits they were born with are just the starting point. Students are responsible for setting the patterns and strategies that allow them to succeed, by evaluating what they can do at any given point and making a plan for learning everything else.
In the face of mounting evidence, education experts accepted a prescriptive fact: student success  is not measured by milestones like 'took a foreign language in fifth grade' or 'passed Algebra in high school' but by how s/he thinks.  Habits of Mind lists sixteen of these.
Orton-Gillingham is not a packaged curriculum, rather a prescriptive program designed for each individual student. The O-G teacher incorporates phonology and phonological awareness, sound-symbol association, syllable instruction, morphology, syntax and semantics into a personalized methodology 
John Dewey suggested the education focus be switched to students when he introduced "learning by doing", today referred to as Project-based Learning (PBL).