Comics are a robust medium for sharing empathy and perspective in a story. It's equally appropriate for fiction and nonfiction and does a solid job of reinforcing Common Core standards related to writing in a fun, agile way that appeals to students.
When your students write with comics, they'll follow a few simple rules:
Each panel includes detail to support the plot, characters, and setting.
Each panel flows into the next, just as story paragraphs and scenes flow.
Images, text, bubbles, and captions communicate ideas, story, and empathy.
Here are three great options for writing with comics:
Free; fee for education accounts 
Storyboard That is a leader in online digital storytelling thanks to its comic-based themes, clean layout, varied strip layouts, and intuitive drag-and-drop interface. Students map out ideas using a huge library of backgrounds, characters, text boxes, shapes, and images (over 325 characters, 225 scenes, 45,000 images, and who knows how many props).  With an education account, teachers also get lesson plans. 
Here's how it works: When you log into your account, Storyboard That automatically adapts to your device (whether it's a desktop, Chromebook, or iPad). Select a layout, then add a background, characters, props, and speech bubbles from Storyboard That's collections. Each element can be resized, rotated, and repositioned to suit your needs. Characters can also be adjusted for appearance, emotion, and action. You can even upload images and record a voice overlay (premium only) to narrate the story. Once finished, storyboards can be saved as PDFs, PowerPoint presentations, or emailed.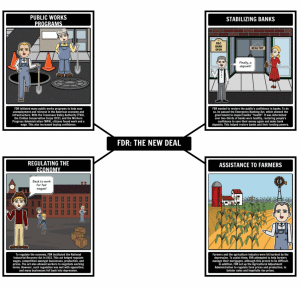 Pros
Like games, comics are a proven approach to learning. Students want to improve their writing skills if it means they get to create comics (the comification of education).
Beyond traditional layouts, Storyboard That offers graphic organizers such as a T-charts, grids, Frayer Models, Spider Maps and timelines. This is great for visual learners who thrive on color, layout, and images.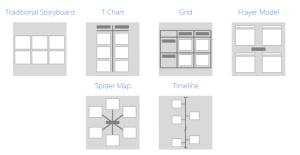 Cons
I'd like more graphic organizers, maybe a nice Venn Diagram.
Insider Tips
Education accounts have automatic access to Photos for Class's massive image collection.
Education applications
As students create their comic strip, they plan, hone creativity, practice writing skills, organize their thoughts (with easy-to-rearrange cells), and sequence ideas.
***
As a teacher, there's a certain peace in knowing there's a tool that is free, easy to use, relevant to any academic topic, and students will love. I've found it with Storyboard That.
Free; fee for education or premium
Pixton is a fun comic-building site where users (ages 2 and up) create and share communications for fun, school, or business. The education side includes activity templates for a wide variety of subjects including math, science, technology, ESL, and languages. Characters are fully pose-able and students can pick from preset facial and body expressions. When done, comics can be shared through Pixton's online community or emailed.
Here's how it works: Students can be added to a teacher's classroom either manually or via class codes. Once joined, students follow step-by-step instructions to create either a comic strip, a digital story, or a graphic novel. If they get stuck, there are video tutorials to assist.
Pros
There's an extensive library of comics that can be remixed and repurposed for specific student and/or teacher needs.
For the Fun and Business accounts, you can log in from Facebook, Google, Edmodo, or Moodle.
Cons
I found Pixton less intuitive and with a narrower range of options than other comic builders I tried. Though it didn't take long to create my first comic, I ended up accepting their defaults more often than I had with other sites.
I found the 'For Fun' option limited. Too much of what I wanted to do required an extra purchase.
Students must manually save; this doesn't happen automatically. This goes against the current trend toward auto-saving work.
Insiders Tip
Toolbars change depending upon what you're editing–speech bubbles, characters, or scene. Always select what you want to edit and then check the buttons.
Education applications
With the focus on student creativity, this is a great tie-in to discussions about online media, digital citizenship, plagiarism, fair use, and public domain.
***
Overall, a great choice to support writing, critical thinking, and visual learning lessons.
Free for limited options
FriendStrip is a fun app that allows kids to create comic strips starring themselves. Pick a short story from the extensive library of over 80 fully-customizable options, take a selfie that matches each of the four scenes, and within minutes, you have a personalized comic strip.
How it works: When you open the app the first time, there's a short tutorial. Watch it or not, doesn't matter, because the app is pretty intuitive to use. Students select from a library of sixteen professionally-created templates on themes like Birthday, Pirates, Princess, and Professionals. They then take a selfie and insert themselves as the star of the comic story. They can leave the text as is or tweak it. Completed strips can be shared via email or Facebook or inserted into the FriendStrip gallery.
Pros
The graphics are excellent, the comics well-done–nothing cheap about the free offerings. The storyline–four scenes–is creative and appealing. Any child who wants to star in their own movie will love this app.
Cons
There are too many in-app purchases  (though they do require a secret code from parents to approve). There is limited material before kids have to purchase more.
Education applications
While most of the comics are fantasy, the text can be completely edited to say anything the child wants that supports the picture taken. Students can write about westward expansion, relate the biography of a famous scientist, or discuss any topic that supports class inquiry. Students write a four-part storyboard, add text to each panel, and then add their picture as they act out the text. This is a creative replacement for plays and videos that can be easily shared with parents and other students.
***
FriendStrip is a fun, creative app for kids who are eager to be the star of their own story.
More on comics:
---
Jacqui Murray has been teaching K-18 technology for 30 years. She is the editor/author of over a hundred tech ed resources including a K-12 technology curriculum, K-8 keyboard curriculum, K-8 Digital Citizenship curriculum. She is an adjunct professor in tech ed, Master Teacher, webmaster for four blogs, an Amazon Vine Voice, CSTA presentation reviewer, freelance journalist on tech ed topics, contributor to NEA Today, and author of the tech thrillers, To Hunt a Sub and Twenty-four Days. You can find her resources at Structured Learning.