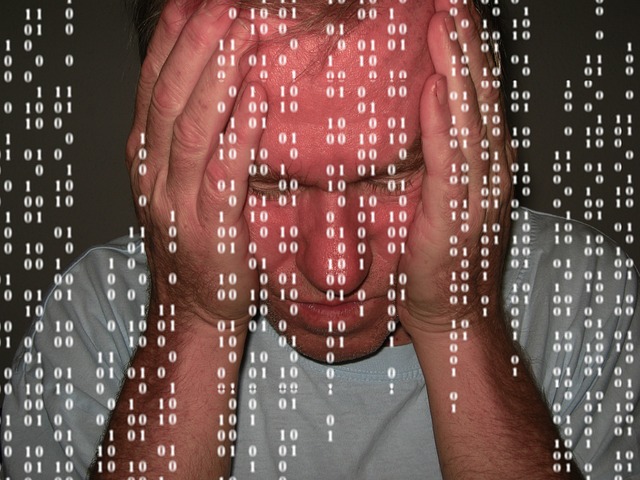 When you accepted the job to be your school's tech teacher, you were probably excited, visions of cutting edge equipment at your disposal, training in the latest Google Apps, and a chance to collaborate with colleagues on extending the reach of education.
Well, maybe that happened, but so did a whole lot more. I sat down with about twenty of my ecolleagues over a virtual cuppa and asked them, really, what do they do all day? The answers may surprise you:
teach classes, anywhere from 22-35 a week (that's right–35. I offer up a little prayer for that colleague every morning), 30-45 minutes per class.
grade assignments
run the school's tech-based programs (i.e., report cards, grade books, Everyday Math Online, Type to Learn 4 Online, Fountas and Pinnell, the online writing program)
set up online accounts for teachers (on websites like KidBlogs, wikis, Google Apps, online tools)
try–and fail–to get teachers to troubleshoot their own problems
help faculty teach tech in their classes (because they don't quite understand the geeky stuff)
help faculty write lesson plans that integrate tech
troubleshoot tech problems for teachers: tech teachers are the first stop with tech problems. It may start with fellow teachers running into the tech teacher's class–even if s/he has students–and begging for help. If they can't solve it (after they've spent an unspecified amount of time trying), it gets bumped up.
create a form to automate tech problems
solve school tech problems–probably includes anything that is electrical…ie. telephone, copiers, projectors, cell phones, listening stations. Basically, if it plugs into the wall, the tech teacher fixes it. In one case, 'anything electrical' actually included the electric lift.
Set up the projector and laptop for presentations.  This must be done before the presentation…even if there's a class going on. they it must be shut down, picked up and stored. If a PowerPoint is required, guess who creates that? (Note: You can make your tech teacher happy by giving them at least an hour notice)
solve emergency tech problems–passwords not working, firewall blocking necessary programs, program updates out of date–that sort of stuff
faculty PD in tech–especially related to using tech with Common Core
take a 15-minute lunch break–a working lunch if there's what anyone defines as an 'emergency'
set up school passwords, protect the firewall, and install updates to school-wide programs
help parents with tech problems, whatever the platform, and read their minds when they can't come up with the right words
plan the school's long-term tech strategy (because you're a department of one)
monitor recess/lunch/breaks
share a classroom with the rest of the school–teachers, students working on projects, PD
manage the school Moodle site (or whatever you use for resource sharing)
manage Google Apps for Education (try to shoehorn training for that into summer)
act as digital photographer, photo editor, and webpage updater.
take an inventory of digital equipment
run student technology leadership program, surveys, booth at district showcases
talk to sales reps about new equipment/software/widgets
untangle headphone cords
try to find grant opportunities to get technology for school, which often includes presentations at tech conferences
do all this with no budget, no help, six-year-old computers on multiple platforms, and during hours that won't affect school computer use (translation: evenings and weekends)
If you're not a tech teacher, you probably don't believe me. Here's what you should do: Run this list by your school geek and see what they cross off. Maybe the 'electric lift'.
Now, ask the non-techie faculty what they think the school tech teacher does all day. Does it rhyme with:
play video games
chat on social networks
hide from teachers and students
take long breaks
pretend–and fail–to be reasonable about requests that everyone in the school knows is their job
mutter
spend a lot of time buffering
speak a foreign language that no one understands
Now you know. Something about perception and reality and never the twain shall meet. There are days, if you didn't like your teaching colleagues so much, you'd whine at them.
---
Jacqui Murray has been teaching K-18 technology for 30 years. She is the editor/author of over a hundred tech ed resources including a K-12 technology curriculum, K-8 keyboard curriculum, K-8 Digital Citizenship curriculum. She is an adjunct professor in tech ed, Master Teacher, webmaster for four blogs, an Amazon Vine Voice, CSTA presentation reviewer, freelance journalist on tech ed topics, contributor to NEA Today, and author of the tech thrillers, To Hunt a Sub and Twenty-four Days. You can find her resources at Structured Learning.