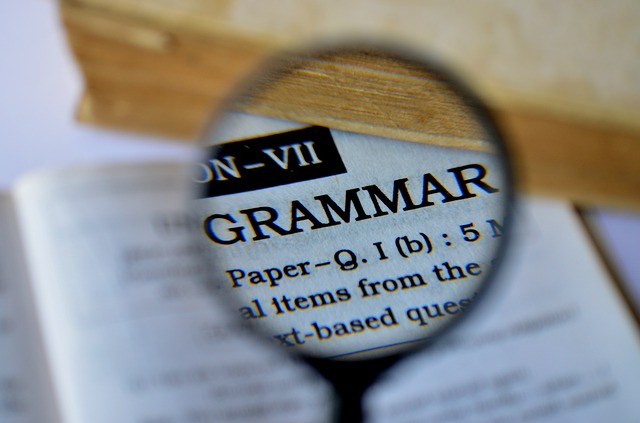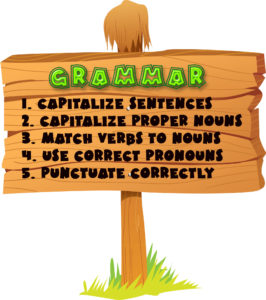 I confess, I cringe when I come across spelling and grammar errors on websites or blogs. To me and many others, that bad first impression creates an authenticity hurdle that's close to impossible to overcome. Then there are homophones — to or too, your or you're, their or there or they're. I know the difference but write them wrong when I'm not paying attention. I am thankful when a well-meaning efriend points it out. And how about those messaging auto-corrections? They turn my words into gibberish.
I started to think hope grammar errors have become so common that readers are immune until I read these statistics curated by Colin Newcomer:
1,003 UK consumers were interviewed about the factors most likely to damage a view of a brand. The number one response (by far) was "poor spelling or grammar."
Global Lingo surveyed 1,029 people and found that 59% "would not use a company that had obvious grammatical or spelling mistakes on its website or marketing material". 74% answered yes when asked whether they noticed spelling or grammar on a company's website.
Studies show that a single spelling mistake on a website can cut a company's online sales in half. 
It seems everyone equates good writing mechanics with quality whether from a teacher, in her/his lesson plans, or on notes to parents. After all, doesn't every word processor include spell-check?
In truth, solving this problem isn't that easy. Consider the difficulty of automating the correction of writing across the globe, with the multitude of cultural spellings, grammar rules, and translations. But perception is reality so it's incumbent upon teachers to turn out error-free written work and teach students to do the same. Start by explaining how to use automated spelling and grammar checkers (with their blue, green, and red squiggled underlines) but add a deeper level of protection by installing a dedicated grammar checker. If you're looking for tools beyond the popular Hemingway App, here are the top five websites and browser apps I recommend: