Science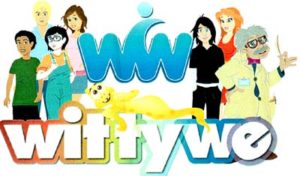 There seems to be a limitless supply of online education content. In fact, my email box and social media explodes with them. But often, these offerings are too basic, a lite version of a paid program that isn't terribly robust, confusing, or created by people who don't really understand how to blend technology and education. As a busy teacher, I want resources that are clear, easy-to-use, accessible by all types of students, scalable, and fun.
I found that.
Understand, finding a reliable source is a big deal to me. I give potential new sites the seven-second test: If I'm not engaged and excited in seven seconds, I move on. If I have to work too hard to figure out how to use it, I move on. If it requires more than three clicks to access content, I move on.
WittyWe had none of these problems.
WittyWe is a K-9 learning environment that inspires students to become passionate about meaningful learning through engaging video content. Using techniques such as storytelling, resolving real-life cases, learning through play, and self-teaching, WittyWe covers academic topics such as science, social studies, law, economics, entrepreneurship, and engineering as well as life skills like time management, learning, money management, social awareness, healthy living, goal-setting, and leadership. The videos are arranged as themes, online courses, and/or guided suggestions through Ask the Professor. In this last option, students tell the Professor what they're interested in by theme, grade, and difficulty level, and he suggests appropriate videos.