I've posted this before but it's worth repeating. Then share it with friends, colleagues, parents, even older students.
When I teach professional development classes, by far the topic that surprises teachers the most is the legal use of online images. And they're not alone. On my blog, in educator forums, and in the virtual meetings I moderate, there's lots of confusion about what can be grabbed for free from online sites and what must be cited with a linkback, credit, author's name, public domain reference, or even as little as an email from the creator giving you permission. When I receive guest posts that include pictures, many contributors tell me the photo can be used because they include the linkback.
Not always true. In fact, the answer to the question…
"What online images can I use?"
typically starts with…
It depends…
Luckily, teaching it to K-8 students is simpler because most of them haven't yet established the bad habits or misinformation we as adults operate under. But, to try to teach this topic in a thirty-minute set-aside dug out of the daily class inquiry is a prescription for failure. The only way to communicate the proper use of online images is exactly the way you teach kids not to take items from a store shelves just because they think they can get away with it: Say it often, in different ways, with the buy-in of stakeholders, and with logical consequence. Discuss online images with students every time it comes up in their online activities.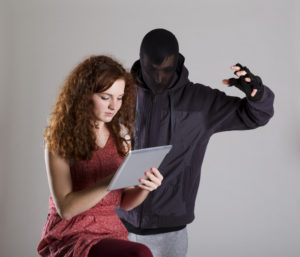 There are five topics to be reviewed when exploring the use of online images:
digital privacy
copyrights
digital law and plagiarism
hoaxes
writing with graphics
Here are suggestions on how to teach these to your students.
Plagiarism
Discuss plagiarism. What are the repercussions of 'plagiarism'? When must you credit material found online? In general terms, you must cite sources for:
facts not commonly known or accepted
exact words and/or unique phrase
reprints of diagrams, illustrations, charts, pictures, or other visual materials
opinions that support research
Digital privacy
Have a discussion about privacy on the Internet—how rare it is in a world where people post everything they do onto Facebook, Twitter, and blogs. Expand your discussion by watching and then discussing this video on Online Reputations.
Discuss the use of avatars to protect online privacy. If students have online accounts (through blogs, Twitter, or a class website), have them create an avatar for their profile. Here's a list of great avatar-creation sites.
Wrap up with a discussion on the impact of hacking on privacy. Talk with students about how kids 'hack' game codes. Should they do it? Is it a victimless crime? What issues should they consider?  What is the difference between 'hacking' and 'cracking'?