Geography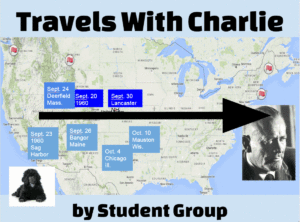 One of the hardest challenges for teachers is how to engage students in core subjects such as geography. It's about mountains and rocks and valleys that haven't changed for thousands of years. Why is that interesting? If you aren't a geography buff, you're probably nodding. You know what I mean. But watch how quickly the fourteen resources  below morph geography from dusty to dynamic:
2-minute Geology is a collection of two-minute videos that address the geology of locations around the world. The presenter is clever, the taping professional, and the experience mesmerizing as students are immersed in the importance of geology around the world–in just two minutes.
Continents Explained is a four-minute humorous video that discusses the difficulty of defining continents on our planet (with a brief cameo from a Minecraft-like character). I came away scratching my head, wondering how the heck the experts ended up with the seven continents we all accept rather than four–or twelve. The video is engaging, energizing, and informative. This is a must for any discussion on continents.