Category:
Digital Devices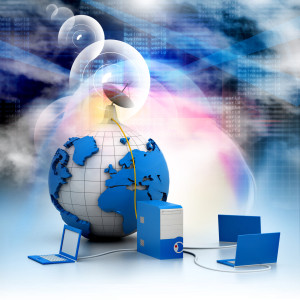 I first considered this topic at a presentation I attended through WordCamp Orange County 2014. I had several trips coming up and decided to see how I addressed issues of being away from my writing hub. Usually, that's when I realize I can't do/find something and say, "If only…"
I am finally back from three conferences and a busy visit from my son–all of which challenged me to take care of business on the road and on the fly.
Truth is, life often interferes with work. Vacations, conferences, PD–all these take us away from our primary functions and the environment where we are most comfortable delivering our best work. I first thought about this when I read an article by a technical subject teacher(math, I think)  pulled away from his class for a conference. Often in science/math/IT/foreign languages, subs aren't as capable (not their fault; I'd capitulate if you stuck me in a Latin language class). He set up a video with links for classwork and a realtime feed where he could be available and check in on the class. As a result, students–and the sub–barely missed him. Another example of teaching remotely dealt with schools this past winter struggling with the unusually high number of snow days. So many, in fact, that they were either going to have to extend the school year or lose funding. Their solution: Have teachers deliver content from their homes to student homes via a set-up like Google Hangouts (but one that takes more than 10-15 participants at a time).
All it took to get these systems in place was a problem that required a solution and flexible risk-taking stakeholders who came up with answers.
Why can't I work from the road? In fact, I watched a fascinating presentation from Wandering Jon at the Word Camp Orange County 2014 where he shared how he does exactly that. John designs websites and solves IT problems from wherever he happens to be that day–a beach in Thailand, the mountains in Tibet or his own backyard. Where he is no longer impacts the way he delivers on workplace promises.
Here's what I came up with that I either currently use or am going to arrange: