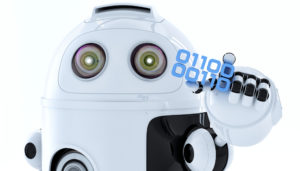 This December will again host the Hour of Code, a one-hour introduction to programming designed to demystify the subject and show that anyone can be a maker, a creator, and an innovator. Last year, almost 300,000 students (age 4-104) participated from over 180 countries and wrote almost 20 billion lines of code. The 200,000+ teachers involved came away believing that, of all their education tools, coding was the best at teaching children to think. It's easy to see why when you look at fundamental programming concepts:
abstraction and symbolism – variables are common in math, but also in education. Tools, toolbars, icons, images all represent something bigger
creativity – think outside the box
if-then thinking – actions have consequences
debugging – write-edit-rewrite; try, fail, try again. When you make a mistake, don't give up or call an expert. Fix it.
logic – go through a problem from A to Z
sequencing – know what happens when
If you're planning to participate in Hour of Code, here are activities by grade that will kickstart your effort. They can be done individually or in small groups.