Tech tips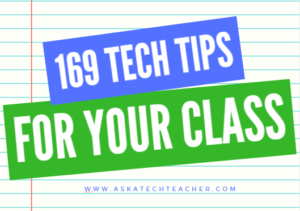 In these 169 tech-centric situations, you get an overview of pedagogy—the tech topics most important to your teaching—as well as practical strategies to address most classroom tech situations, how to scaffold these to learning, and where they provide the subtext to daily tech-infused education.
Today's tip: #61–Email from MS Office
Category: Email
Sub-category: MS Office, Classroom management, Printing
Q: I was helping a colleague who couldn't print a document (server problems) and wanted to email it to herself to print at home. She started going online to her web-based email account and I stopped her. There was a quicker method.
A: Click the email tool on the MS Office program toolbar. It automatically opens your email program. An email dialogue box will open. Fill it in and send.
Of course, if you're in Google Apps, it's already in the cloud which means you can access it from anywhere—like home