Tech tips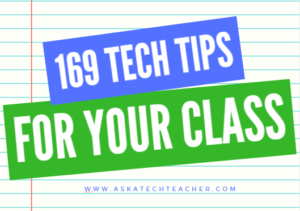 In these 169 tech-centric situations, you get an overview of pedagogy—the tech topics most important to your teaching—as well as practical strategies to address most classroom tech situations, how to scaffold these to learning, and where they provide the subtext to daily tech-infused education.
Today's tip: #82–How do I use a read-only doc?
Category: EDIT/FORMAT
Sub-category: Security
Q: The file I'm trying to edit say's 'read only'. What do I do?
A: A 'read only' document means you can't edit the author's work. Adapt to this by saving the file under a different name, say, 'revised', and then edit. There might be an amber bar at the top of the document asking you to do just that.