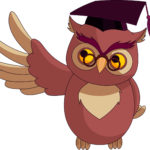 The end of the school year means graduation for seniors. If they aren't going to college, they're job hunting. Sara Stringer, Ask a Tech Teacher guest blogger, has several ideas on how to make that more efficient:
As a teacher, you're fully aware of how much the world is advancing through technology. Undoubtedly, innovation has touched many aspects of how you teach. The Internet has made it easier to gather, evaluate, summarize and disseminate information. If for example, you're a math teacher, you may refer students struggling to grasp the Pythagorean Theorem to view Khan Academy videos so that they can catch up with the rest of the class.
Since you have probably used the Internet to post your own resume, you know how powerful it can be and how important it is to make your online presence as professional as possible. You can also use your knowledge and experience in job hunting to guide those students who don't plan on going on to college on how to get internships and entry-level jobs after graduation. Job searching has changed remarkably over the past few years, and if your students are to succeed in the real world, they will have to take a very different approach than your previous graduating classes.
Here are 3 tech tips you can use to point your graduating class in the right direction: