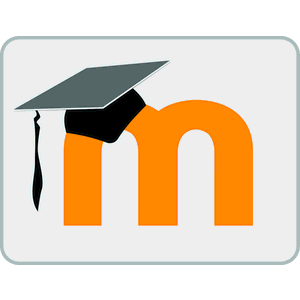 A Learning Management System (what is often called an LMS) has become foundational to blending technology into education experiences. Without its one-stop curation of class management activities such as attendance, homework, grading, discussions, resources, and more, each with their own separate website, login, and password, technology use in education would be defined by chaos. There are many LMSs to choose from, but none as flexible, scalable, feature-rich, and affordable as the open source ecosystem of Moodle.
Moodle got its start years ago as a method to organize blended learning and online classes. Now, it provides over 90 million educators, administrators, and learners in over 200 countries with a single robust, secure and integrated system to create personalized learning environments. Besides thousands of K-12 schools, users include the State University of New York, Microsoft and the Open University, and the London School of Economics. Because it's Open Source and platform-agnostic, it has few limitations, but this flexibility and scalability comes with a price. Setup and use are reputed to be more challenging than other LMSs. In fact, I can attest to that from experience.
There is help, though. Following "How to get started" (the next section), I'll share an easy way to unpack Moodle in your school.
How to get started
With a reminder that Moodle is Open Source, which means the basic framework can be augmented with just about any addition conceivable (as you'll see in the section, "23 Ways to use Moodle"), here's how to start: