Tagged With:
posters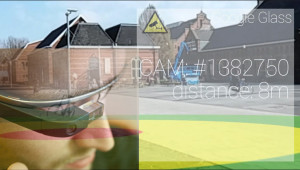 Just as the teacher's job has changed from 'sage on the stage' to 'guide on the side', so too has the student's job. Take a peek into the near future at tomorrow's student. Today, you'd call this child the 'techie' minority. Tomorrow, s/he'll be the majority.
S/he is no longer a passive observer of his/her educational journey, expecting a teacher to impart knowledge that will shape his/her future. Tomorrow's student takes charge of their learning, sifts through available options and selects what works for them, spirals up or down when required, asks for scaffolding when it's lacking, accepts accountability for their progress as a stakeholder in the process, adapts to change as needed. They look for rigor in their learning environment and rise to the challenge when required.
These future students expect to collaborate, share, publish, contribute, and participate in a community of learners.
In some cases, the future has already arrived
What's all that mean? Let's add detail.