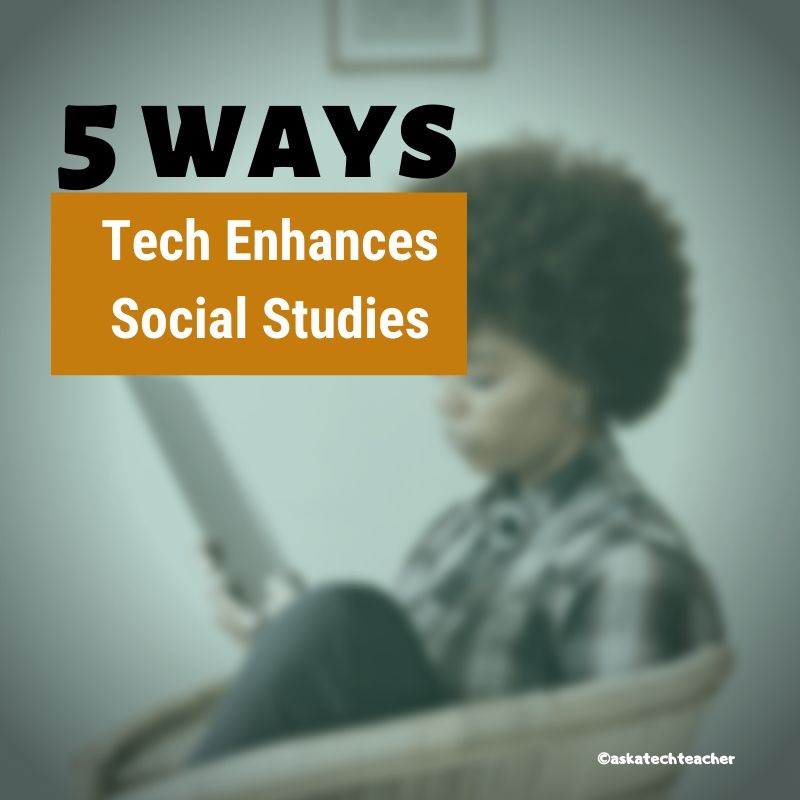 Before I get into how edtech enhances social studies lessons, let's ask a foundational question: What the heck is Social Studies? If you don't teach in the United States, this might be a term you aren't familiar with. According to Wikipedia:
"In the United States education system, social studies is the integrated study of multiple fields of social science and the humanities, including history, geography, and political science."
Merriam Webster offers this definition:
"…the study of social relationships and the functioning of society, usually made up of courses in history, government, economics, civics, sociology, geography, and anthropology"
At primary levels, this includes history, science, and language arts. In MS and HS, it expands to cover science, mathematics, civics, economics, and maybe geography. According to Brookings, roughly nine percent of educators consider themselves social studies teachers. None arrived with a major in social studies though some did have a "Social Studies Teacher Education" degree. About 40 percent majored in history, political science, economics, or sociology with the rest in varied other degrees.
The goal of social studies is to promote civic competence — the knowledge required to be active and engaged participants in public life and the community. In the past decade, technology has become the disruptive tool of choice among teachers to make what traditionally is a droll collection of subjects energizing and inspiring.
Here are five ways edtech can kick up your social studies program: