ASCII art is text-based visual art that uses ASCII characters to create images. It is a fun and effective way to teach keyboarding because it requires students use a variety of different keys, including the symbols.
Here's a pumpkin I did for Halloween in about fifteen minutes:
(more…)
I've written about ASCII Art (click for ASCII Art directions) and use it as an integral part of my keyboarding curriculum. It's a fun way for students to use keyboarding in a creative, unique way. The way I teach it, it doesn't take long to complete, say thirty minutes for a complete drawing like these:
[gallery columns="4" ids="45862,45860,45859,45861"]
Girlfriend Curious to the Max Judy posting this article on Extreme ASCII. Paul Smith creates drawings that look like this:
[gallery columns="2" ids="45857,45858"]
Here's the story:

What a great story for my students–and me!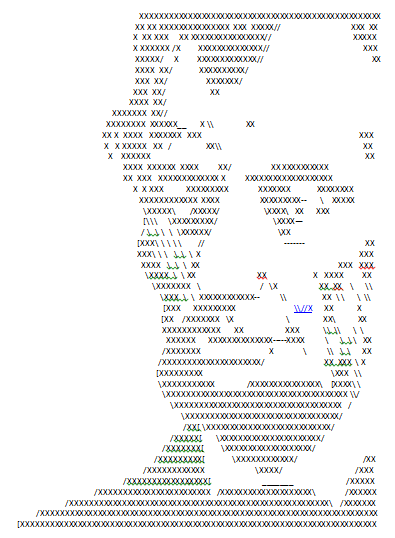 ASCII art is that amazing computer drawing where keyboard letters become a picture. Done well, it never fails to impress friends with your geekiness.
I was inspired by my friend, Zakgirl, to try it. I'm inherently lazy so wanted an 'easy way' to accomplish this tedious art. I went on a hunt for that method–and found it! Here's a pumpkin I did for Halloween in about fifteen minutes:
(more…)