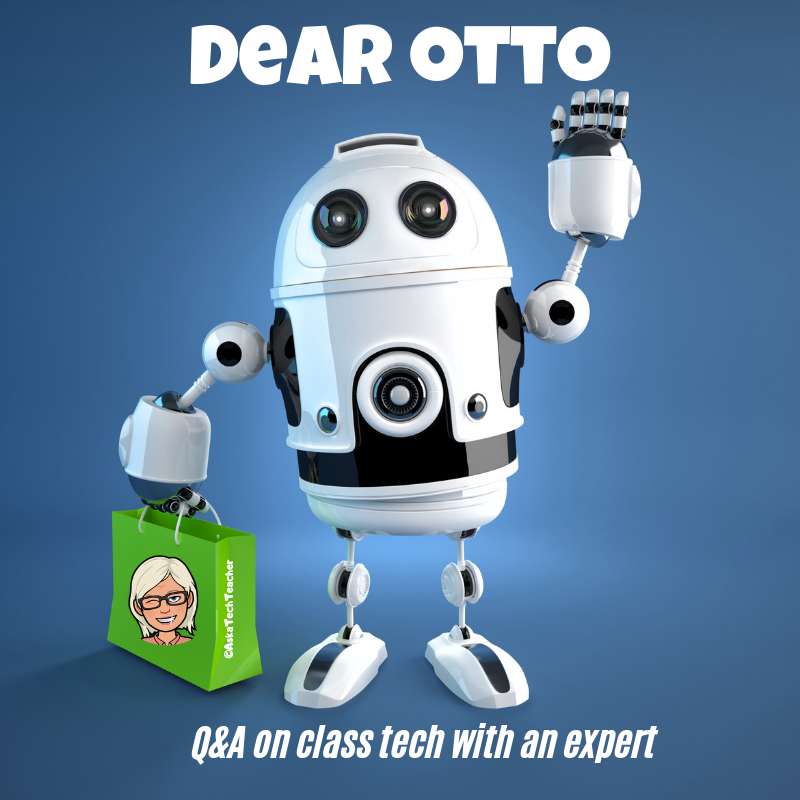 Dear Otto is an occasional column where I answer questions I get from readers about teaching tech. If you have a question, please complete the form below and I'll answer it here. For your privacy, I use only first names.
Here's a great question I got from Mary:
How does your district approach professional development opportunities especially when it comes to technology? How do you sustain professional development? We have 2 days a year set aside for professional development focused on technology but then there's no follow up or time given to apply the new concepts learned. We sit and get and then it's gone. How can we make it more sustainable? Is there a model that exists that we could follow? We tried tech Tuesdays but teachers are so stressed with the every day responsibilities they have few would give up their lunch time or after school time to attend. Any suggestions? Thank you.
A: I'm embarrassed to say my district does no better. They force feed what teachers must know (i.e., online report card programs, the teacher websites) but nothing else. The message that is sent is that technology is the tech teacher's job, not the classroom teacher. I keep banging away at this outdated approach. Each year, I make a bit of progress, but we're a long way from the 21st century.