As you head into summer, you'll be looking for new apps and resources to add spark to your Fall classes. Here's what you need to know about evaluating those apps: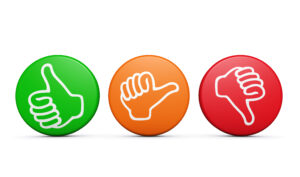 Last year, there were so many apps to help me manage the Pandemic and remote teaching, I couldn't keep up. I would discover what seemed to be a fantastic tool (maybe from FreeTech4Teachers, Eric Curts, or one of the other tech ed blogs I follow), give it about five minutes to prove itself, and then, depending upon that quick review, either dig deeper or move on. If it was recommended by a colleague in my professional learning network, I gave the site about twice as long but still, that's harsh. I certainly couldn't prove my worth if given only five minutes!
Here's what I wanted to find out in the five minutes: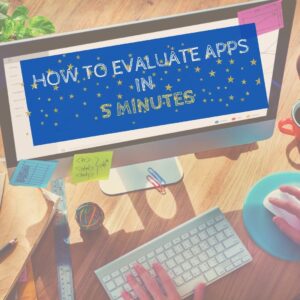 Is the creator someone I know and trust (add-ons by Alice Keeler always fit that requirement)?
Is it easy to access? Meaning, does it open and load quickly without the logins I always forget?
Is it easy to use? Meaning, are links to the most important functions on the start page? For example, in Canva, I can create a flier for my class in under five minutes because the interface is excellent.
For more complicated tools, how steep is the learning curve? Does the site offer clear assistance in the form of videos, online training, or a helpline?
Is the content age-appropriate for the grades I teach?
Is it free or freemium, and if the latter, can I get a lot out of it without paying a lot? I don't like sites that give me "a few" uses for free and then charge for more. Plus, free is important to my students who may not be able to use it at home unless there's no cost attached.
Is there advertising? Yes, I understand "free" probably infers ads so let me amend that to: Is it non-distracting from the purpose of the webtool?
How current is it? Does it reflect the latest updates in standards, pedagogy, and hardware?
Does it fulfill its intended purpose?
Has it received awards/citations from tech ed groups I admire?
You may decide to give apps longer or you may decide to only review apps recommended by friends or experts in your school district. However you choose to spend time searching for new apps that will improve your teaching, make sure they satisfy this list above.
–images from Deposit Photo
---
Jacqui Murray has been teaching K-18 technology for 30 years. She is the editor/author of over a hundred tech ed resources including a K-12 technology curriculum, K-8 keyboard curriculum, K-8 Digital Citizenship curriculum. She is an adjunct professor in tech ed, Master Teacher, webmaster for four blogs, an Amazon Vine Voice, CSTA presentation reviewer, freelance journalist on tech ed topics, and author of the tech thrillers, To Hunt a Sub and Twenty-four Days. You can find her resources at Structured Learning.