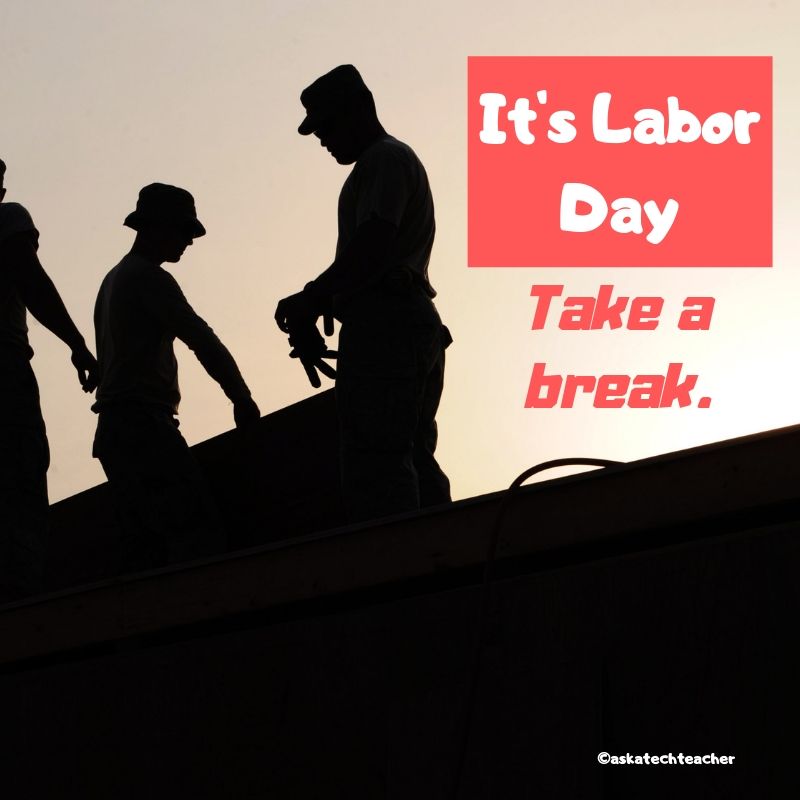 Labor Day is annually held on the first Monday of September (this year, September 2nd). It was originally organized to celebrate various labor associations' strengths of and contributions to the United States economy. It is largely a day of rest in modern times. Many people mark Labor Day as the end of the summer season and a last chance to make trips or hold outdoor events.
I'm going to repost an article I did last year with some updated (where necessary) websites for your kids while you work on dinner…
You're bbq-ing. Friends are over. Life is good. Summer is ending, but that's tomorrow. Not today. Today is about fun.
What do you do with the child who got sunburned so badly s/he can't stay outside? Or those last fifteen minutes when the kids are hungry, tired, and completely disconnected with everything that they've been doing? Here's a list of websites they'll find irresistible:
You can access this from the downloaded software for Google Earth (under the satellite tool) or directly from the internet (click the link above). The online version includes built-in tours of the moon which are fascinating, but doesn't have the flight simulator that my students can't get enough of. They fly all around our galaxy, to other planets, other stars. They think it's pretty amazing to land on the Sun!
I get students to the website and leave the rest to their curiosity and the explorative side of human nature. From first grade on, they figure out what to do. A great student-led activity to teach about space, exploration, science.