Computer skills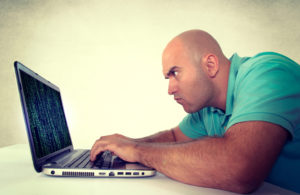 In considering the question, Is technology outpacing you?, let's first look at technology's place in the current education landscape. True, it is touted as a magic wand that will fix all education woes. Sure, 73% of teachers use cell phones in their classrooms and 92% say the Internet has a "major impact" on their teaching. We gush over new hardware like iPads and Chromebooks. We spend millions on training teachers to blend tech into their lessons. We darkly predict that the day will soon arrive when technology erases the need for teachers.
But truthfully, technology is less a magic wand than a unicorn. It will never:
take over education. Using webtools and burying noses in digital devices won't provide the interpersonal skills required to succeed in the working world. Any job students get post-school will require listening to real people, responding, and adapting when body language says you've confused the person in front of you.
replace teachers. The human piece to education can't be overstated. The attention and care provided by a teacher — technology may measure it but can't provide it.
Current research supports this:
"… among school-related factors, teachers matter most. … good teachers are irreplaceable assets for coaching and mentoring students, addressing the social and emotional factors affecting students' learning, and providing students with expert feedback on complicated human skills such as critical thinking, creative problem solving, communication, and project management." — RAND Education
What technology does, and does quite well, is make learning materials more accessible, more equitable, more up to date, and better suited to individuals. And importantly, it automates tedious tasks like roll call and grading so teachers have more time for students.