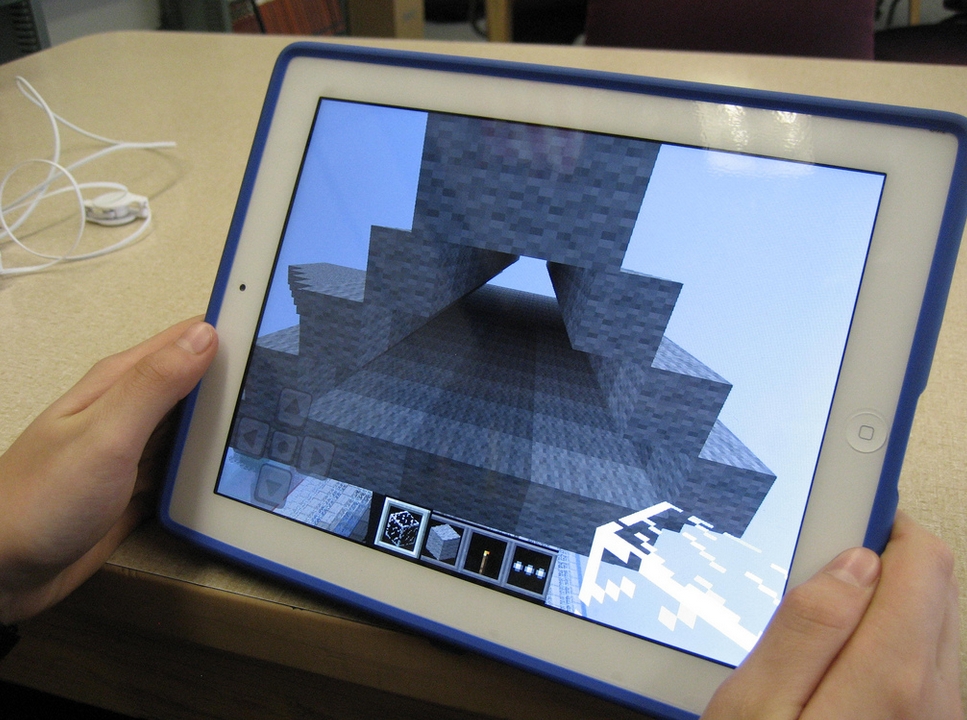 The hottest topic in my elementary school tech classroom is Minecraft–and has been for several years. So I was thrilled when efriend, Josh Ward, offered to write an article for Ask a Tech Teacher connecting Minecraft and the most important topic in my classroom–Digital Citizenship.
Josh is the Director of Sales and Marketing for green hosting provider, A Small Orange. He is originally from Southeast Texas, but has called Austin home for almost 20 years. He enjoys writing about his passion for all things Internet related as well as sharing his expertise in the web hosting industry and education.
I think you'll enjoy this article:
Teaching Digital Citizenship with Minecraft
A "digital citizen" is generally defined as "those who use the Internet regularly and effectively." With children and teenagers moving more and more toward the Internet and away from television for their recreational and informational needs (95% of all teens from ages 12 to 17 are online, and 80% of those use social media regularly), the next generation of digital citizens isn't just arriving, they're already here.
Advertisers and corporations have known this for some time, and have begun targeting the youth demographic that will drive the country's economic future, making responsible and informed "digital citizenship" that much more important.
The Internet has come to play a huge part in not only our daily lives, but our educational future, and these formative years are a perfect time to stress the importance of a free and open Internet, as well as developing a strong sense of civic identity, cooperation, and participation.