Tagged With:
common core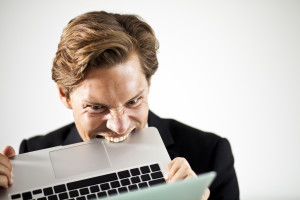 Because I teach graduate classes for educators, I talk to lots of teachers all over the country. It's become clear to me that for most of them, adding technology to their lessons means layering more work on top of their already overburdened lesson plans. Despite the claims of tech gurus that technology makes the job of teaching easier, few educators see it that way. Even the ones who love it put in lots of extra time to do one or more of the following:
learn tech tools and then teach their students
learn tech tools only to discover it's not what they need
learn a tech tool they love only to have it either disappear or switch to a fee-based program
rework existing lesson plans in the school's mandated digital program that too often, changes every year. This means they have to re-enter the lesson plan in a new format for a new LMS
find a tool they love, but no one else in their teaching team agrees, understands it, or cares
the tool won't work on the Big Day of the lesson and nothing will bring it back to life
the digital devices–computer or Chromebooks or iPads–won't work on the Big Day
But the biggest reason is this: Students don't know the technology, so their projects become rudimentary displays of their knowledge rather than anything resembling the higher order thinking we teachers aspire to. I'd put it at S- in the SAMR Model (if you don't know what that is, click to get a brief primer).